Glass Rooms
Cool in the summer, cosy in the winter. A great space for all seasons.
Bring your garden into your house with our elegant glass rooms. Frameless glass sliding doors give you the freedom to choose how you want to use the exceptional extra space you've created. Transform your garden, increase the space in your home and add value and style to your property. Sit back, relax and enjoy unbroken panoramic views of your garden and surroundings.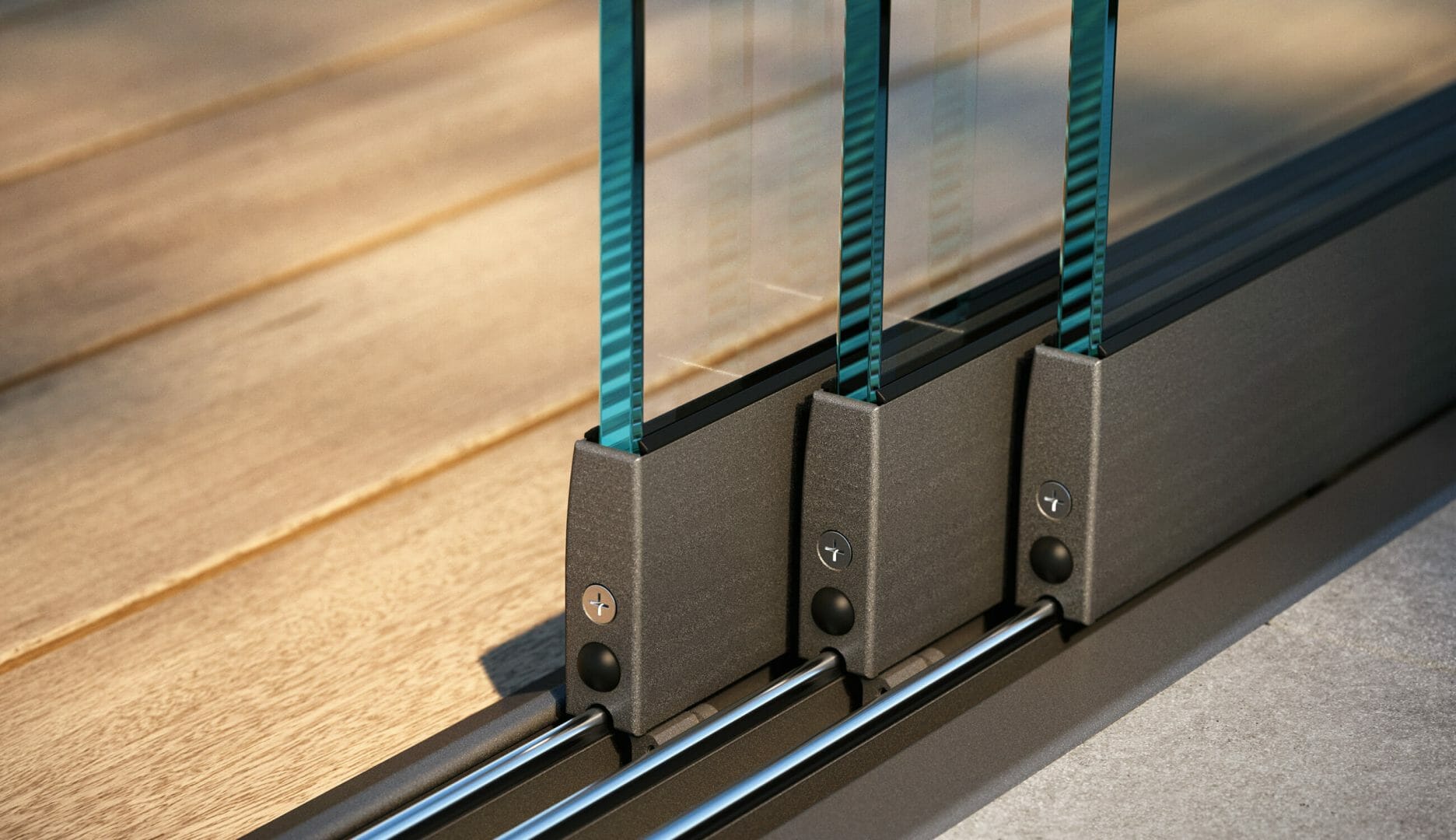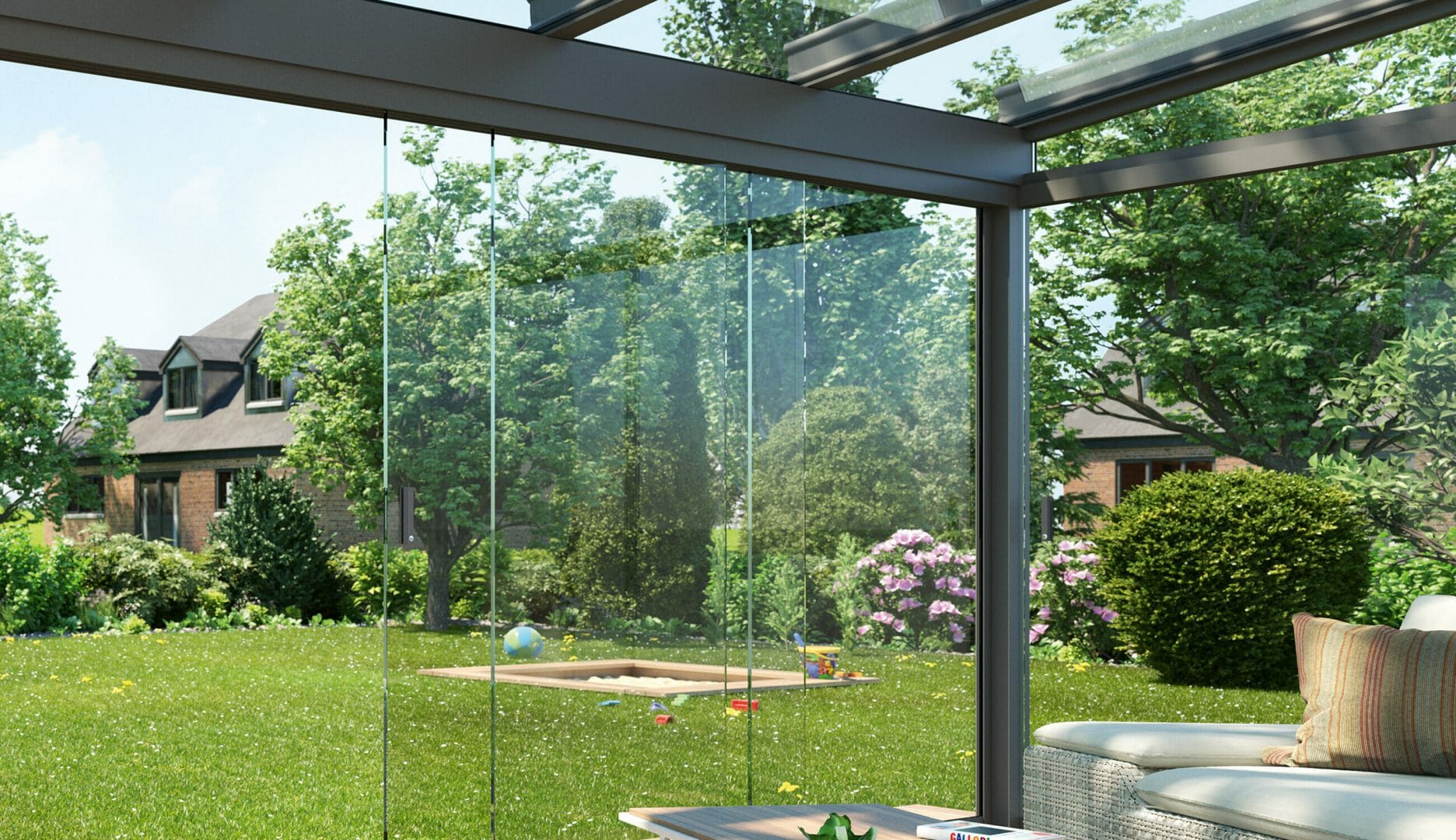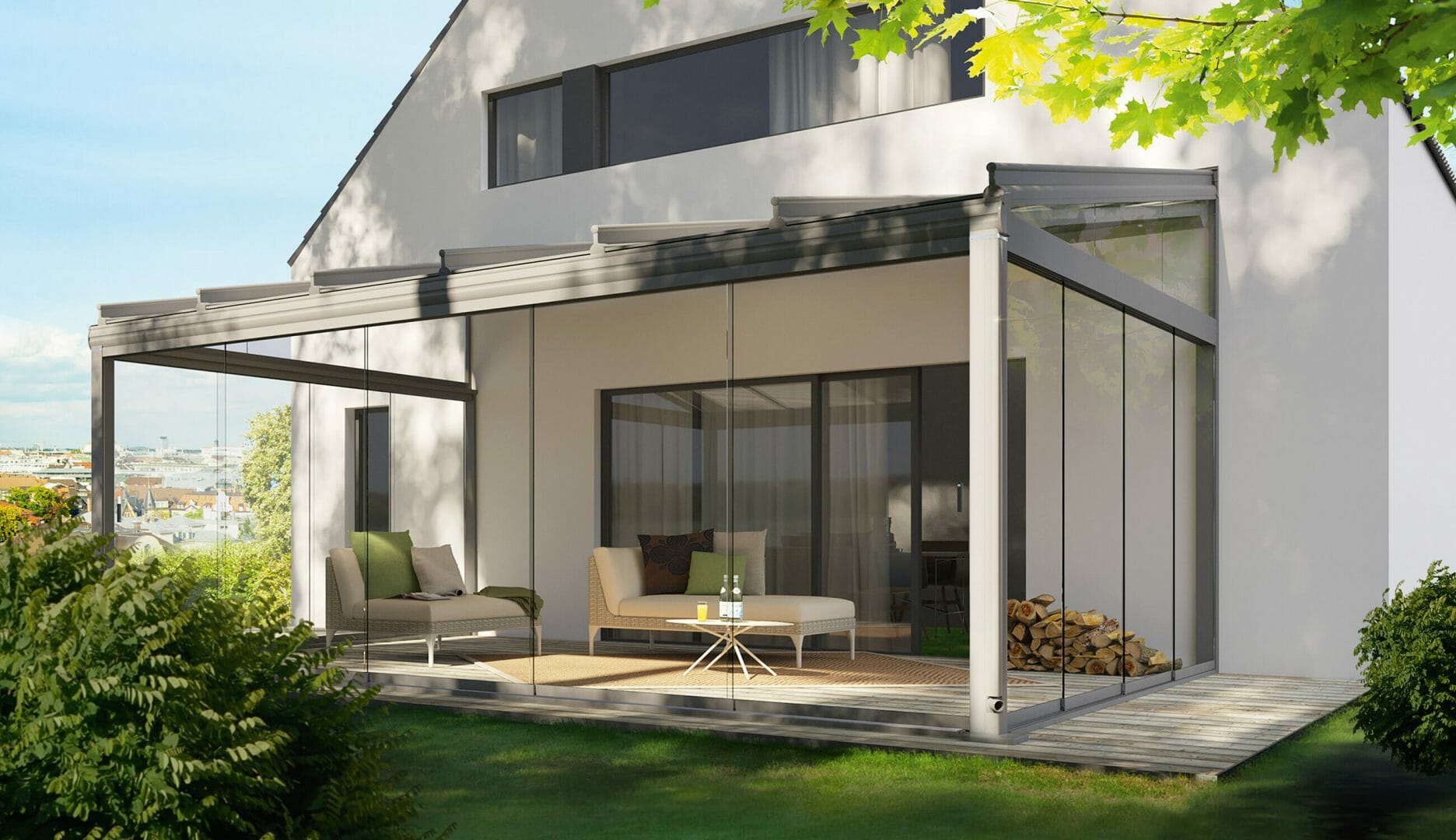 A BESPOKE PRODUCT
A space for all the seasons
Glass rooms are a great alternative to a conservatory and are much more practical in the summer. Simply slide back the glazed side and front elements and quickly eliminate the overheating issues that can affect many conservatories.
Our glass rooms are made from a completely modular construction that allows you to start with a simple room and then add LED lighting or heaters at any time in the future. Roof shades and external side shades can be controlled remotely and provide extra climate control, ensuring you have a sheltered and shaded area all year round that is not affected by sun, wind or rain.
THE QUICK FACTS
Our glass rooms come with many carefully engineered design features -there are also a range of accessories including roof shades, lighting, external screens and heating to choose from.
Easy to open

The easy-glide sliding wall is convenient and outstandingly easy to operate. The sliding the panels open in an exceptionally smooth operation. The design also features a foot-operated lock on the inside so there's no need to bend over to close the door.

Actuator function

With the actuator function all the panels glide at the same time. This intelligent function makes for very fast operation of the all-glass elements. It's easy to close entire fronts with a flick of the wrist.

Rigid aluminium construction

Our glass rooms stand out for their exceptional stability and durability. They are constructed based on exact calculations run by a certified engineering company and manufactured with the highest quality aluminium.
FEATURED GLASS ROOM PROJECT
A contemporary glass room for outside dining
Customer vision
Our vision was to have a very minimal and low maintenance garden that was going to be usable all year round. Our designer Martyn came out to meet us and immediately we were sold on the frameless doors as this would give us the view we were looking for.
The design
It was a pleasure to work on this project helping to create the Farthings' vision of what an outdoor living experience should be. We delivered the solution they required without any compromise in design or practicality resulting in a great outdoor living area. The glass roof section of the glass garden room had a balcony cut-out in the middle to work around the protruding doors and windows in the centre of the property. We constructed a raised substructure which the room was built off and finished the surface with composite decking.
Mr & Mrs Farthing
Enfield

5.7m x 3.0m glass room with integrated LED roof lighting, bespoke roof shade & dimmable heaters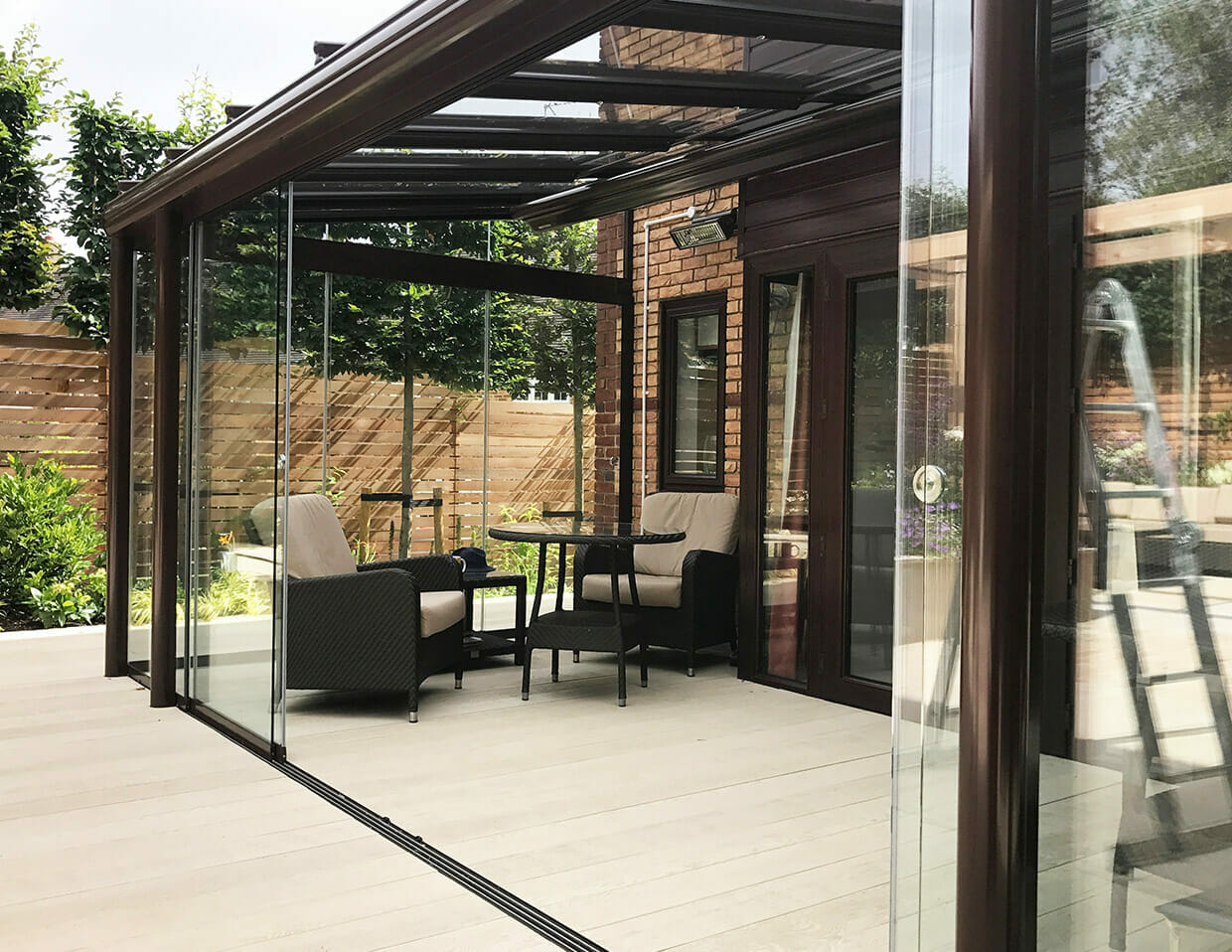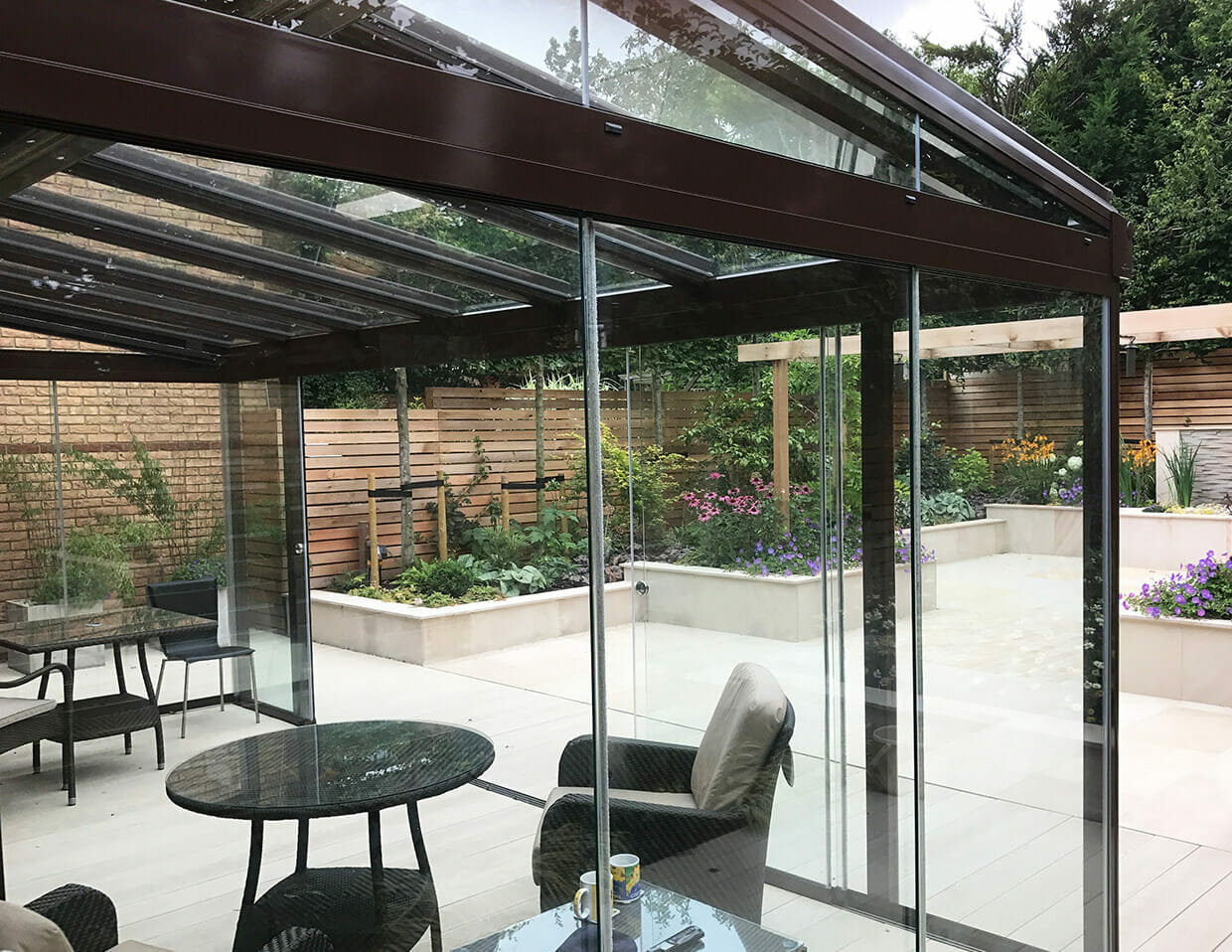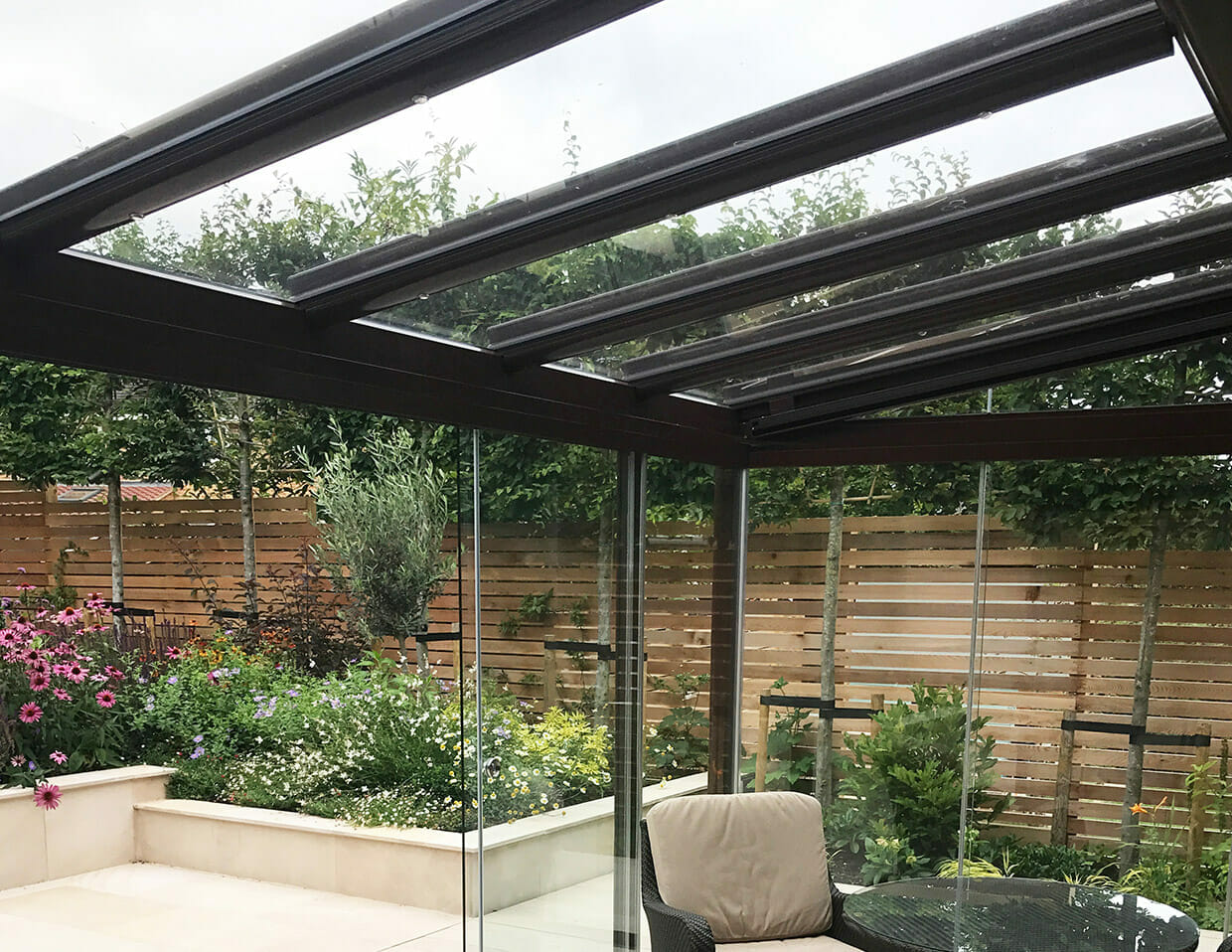 I have to praise all the staff for the great service we received. We were kept informed of the progress of our order and the fitters were a pleasure to have at our home. I would definitely recommend anyone looking for this style of product to buy from The Outdoor Living Group.
Mr & Mrs Stewart | Kent