The Glass Room Company Bespoke Veranda Designers
If you're looking to make the most of your outside space, we can help. At The Glass Room Company, we provide bespoke veranda designs for homes all over London and the southeast.
We'll work with you to create an attractive glass veranda design that's practical and stylish, and that fully embraces the best elements of modern outdoor living.
We understand the importance of making your home stand out and so we supply and install an exciting array of veranda solutions for your home. Our professional team can advise you on colours, layouts, designs and fittings to build the perfect veranda to enhance your lifestyle.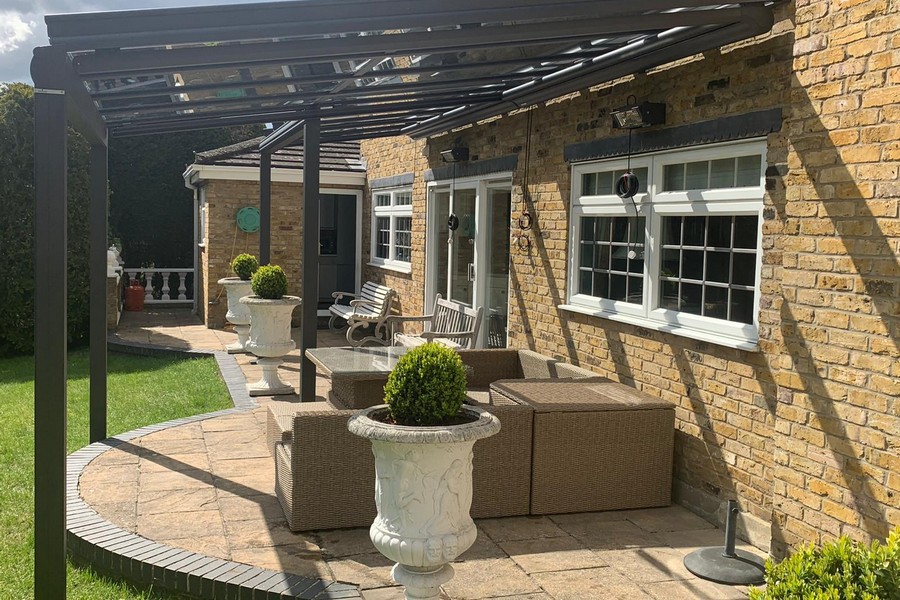 Whatever your vision, we offer custom design to make your home as individual as you are. Our range of services includes the design and installation of bespoke verandas for old and new buildings. We work with you step by step to deliver the most beautiful completed glass veranda. Contact The Glass Room Company today to discuss your new veranda design.
Delivering the exceptional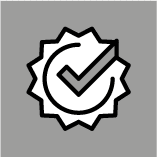 Outstanding service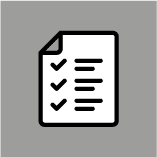 10 Year Guarantee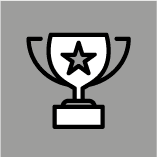 European Based Products
Features of The Glass Room Company Veranda Designs Collection
The Glass Room Company veranda designs collection boasts inspiring angles and modern proportions. The elegantly detailed designs showcase distinguished craftsmanship that will guarantee you and your loved ones comfort and a sense of pride as you shelter under your veranda. Some of the features to expect when you buy a veranda from us include:
Clean Lines
The Glass Room Company veranda designs collections are a modern expression of indoor/outdoor living.
We believe simplicity in design is powerful, allowing you to focus on the details that make a difference. We don't overload our verandas with unnecessary embellishments.
Designed and suited to match the facade of your property, our aluminium framed verandas combine comfort and easy maintenance on a grand scale. Each component of our products – from the glass to frame – are simple and elegant in their own right. Together they form a stylish modern glass veranda that is as functional as it is stunning to look at. Give your home a brand new look by choosing from our collection of veranda designs.
Pure Ambience
Whether enjoying a private sunset or listening to the sounds of raindrops on the roof, your glass veranda will deliver pure ambience and a comfortable setting for you and your friends; with plenty of room to spare.
Our aluminium framed verandas can be as open or as private as you want, depending on how large you want the overhang to be. The Glass Room Company collection of veranda designs will blend in with your back garden as if they were just a part of it all along.
Integrated LED lighting
The Glass Room Company veranda designs collection has been designed to ensure that you can create just the right atmosphere you want for your home. Controlled by a switch, the integrated LED lighting will provide the proper illumination for your back garden.
Should the colour of your mood change, you can easily set a new tone. With multiple colours and different shades of white to choose from, you are guaranteed to find the perfect light for every occasion; Dining, entertaining, playing or relaxing. Our glass verandas have you covered.
Elegant Design
Our veranda collection offers beautiful outdoor living spaces thanks to our elegant design statement.
Our collection of aluminium framed verandas is crafted from the highest quality materials and finishes, by a team of well-trained experts with an eye for detail.
From the powder-coated aluminium frames to UV-inhibiting components, every piece is designed to be simply elegant for a seamless transition from indoors to outdoors.
Rigid Roof Covering
When you purchase a glass veranda from The Glass Room Company, you buy it for the long haul. With our superior quality reinforced roof covering, you can expect excellence in performance and durability for an amazingly long time.
The rigid roof cover offers style and protection from the elements. Constructed from extremely durable materials, this roof delivers a stunning look and superior, long-lasting protection.
Invisibly Integrated Drainage
All our glass verandas are designed with an innovative drainage system that directs rainwater into hidden exterior drains, keeping it totally out of sight.
These drainage systems are made to be virtually undetectable. They are invisible because they blend inconspicuously with the design of your veranda.
With our Veranda Designs Collection, you can enjoy the outside without worrying about puddles, leaks, or pooling.
Quality and Comfort
Our glass veranda designs collection is a perfect combination of quality and comfort. No matter what the weather conditions are, you can enjoy your time on your veranda comfortably.
With The Glass Room Company veranda designs collection, you can enjoy your outdoor living space more and live healthier. The ultimate in quality and comfort is what you'll experience with each one of The Glass Room Company's veranda designs.
It's time to rediscover the great outdoors and make some relaxing, enjoyable memories. Call 0800 009 6245 to speak to someone about your design needs or use the form provided below to request a free site survey.
Why should I buy from you?
10 Years Warranty
The Glass Room Company verandas are made with a powder-coated weather-resistant aluminium frame for endurance and security even in the harshest of conditions. And because we believe in our products, we are backing it up by a 10-year warranty.
You can count on your new veranda to stand the test of time.
Professional Team
Our job is to provide you with the best possible service and support to ensure that we solve your problems and provide you with a quality veranda to enhance your outdoor living experience.
To this end, The Glass Room Company boasts a professional team of experts who will help you every step of the way from designing your aluminium framed veranda to setting your glass veranda up for a safe and easy installation.
We have been in the glass veranda business for many years and have developed an impeccable reputation throughout the region for quality, reliability, and trustworthiness.
Your Comfort is Our Priority
Your comfort is of the utmost importance to us. That is why all of our glass verandas are custom designed and built to meet your exact specifications. You choose the colour, design, and glass. And you choose from varieties of accessories to personalise your veranda down to the last detail.
Exceptional Customer Service
What sets us apart from every other glass veranda company is the level of service we provide. We are directly involved in each step of the installation and will be available for your long term needs as they may arise.
Our business is our reputation. The longevity of our customer's satisfaction with their veranda is a key component to our success.
Everybody at The Glass Room Company understands quality and excellence, and each aspect of our operation, from the sales team to the manufacturing process to the installation crew, is entirely committed to excellence in service delivery.
Built To Last Long
The Glass Room Company verandas are not just well made, they are made to last. We have industrialised construction processes and are constantly innovating for the future.
This gives us confidence that you'll be getting a veranda that will perform for decades to come, so you can spend more time enjoying your exterior living space, and less time worrying about your investment.
At The Glass Room Company, we take pride in our designs and in being the brand of choice for home and business owners across the southeast.
We are your number source for quality, yet appealing veranda that gives you the outdoor comfort you deserve. Request a quote to get started.
Our Range of Veranda Roof Models
Terrazza Pure
Terrazza Pure is a revolutionary glass roofing system with sophisticated square roofing and an innovative design.
In order to drain rainwater away and to achieve a completely weatherproof system, traditional patio roofs are angled. Terrazza Pure integrates the pitch into the structure of the frame and makes it practically unnoticeable.
The result is a clean, square design with efficient drainage – a perfect verandah for anyone looking for good lighting and reliable, improved weather protection in their garden.
Terrazza Sempra
Terrazza Sempra marks the incredible pinnacle of years of German engineering experience, which enables you to enjoy outdoor living in exterior space almost throughout the year.
Our Sempra range of verandas combines contemporary modern living and traditional design to create an unparalleled and truly special experience that will significantly improve in value for many years to come.
Our highly qualified team of experts will carefully choose each piece and design it specifically for your new veranda. Its timeless and clean lines characterise style.
Terrazza Originale
Terrazza Originale is characterised by its weather-resistant design and graceful, traditionally rounded appearance, which is complemented by a typical roof pitch. It's the new luxury veranda that complements your home's design.
To maintain its elegance over time, it is made with the highest-quality materials, such as high-temperature resistant aluminium and glass. Low emissivity glass was used to make this product. This allows you to enjoy your outdoor space in total safety.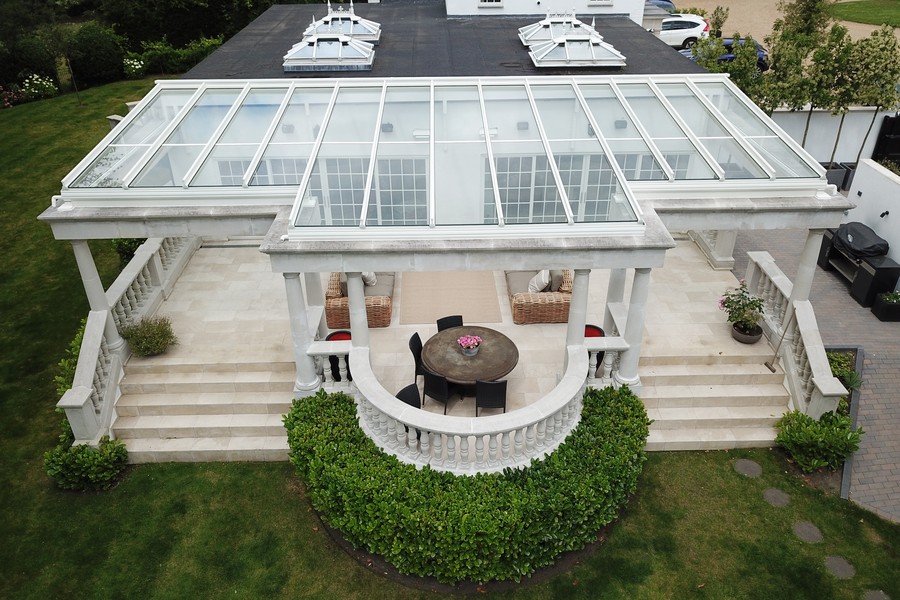 The Glass Room Company Styles of Roof
Pent roof
Sloping Pent Roof
Trapezium-shaped roof sloping to eaves
Trapezium-shaped roof sloping ridge
Pent roof with wall offset
Pent roof with roof guttering offset
Pent roof with balcony cutout
Hipped pent roof
Pent roof, hipped and sloping forwards
Gable roof
Circumferential pent roof
To enhance your home and enjoy the outdoor space, invest in a Glass Room Company Veranda. Our aluminium framed glass veranda is a fabulous addition to any home. This is the ideal place to unwind in the fresh air or shelter from the rain while enjoying magnificent views.
Whether you are looking to renovate your home or just interested in an extension, our verandas are designed with your project in mind. The Glass Room Company offers a selection of glass veranda designs that can be tailored to meet your requirements.
Give us a call on 0800 009 6245 and we can help you create a veranda with the perfect combination of size, roof, style, colour and insulation that will add value to your home.
How Soon Can The Glass Room Company Design and Install Your Veranda?
It takes an average of 4-6 weeks to design and assemble a glass veranda with our ordering process. We customise your glass veranda to fit the dimensions of your home, as well as your personal taste and needs.
This gives us plenty of time to listen to you and put in place all the details you have requested. We will work with you to deliver the best possible outcome.
You can request a quote by sending an email using the form below. We look forward to designing your dream outdoor living space.
Ready to create an appealing outdoor living space?
The Glass Room Company Veranda combines elegant contemporary design with practical functionality. Our aluminium framed verandas are ideal for outdoor leisure and dining areas.
They can be incorporated into new homes or added onto existing properties to provide a new living space that's part of the home. With The Glass Room Company, you are never more than a phone call away from creating the perfect space today!
FAQs
What sizes are verandas available?
Our verandas can be designed and installed to meet your specific size requirements and there are no restrictions on the span. This means you can have as wide a viewing area as you want. Please download our brochure to view the individual dimensions of the models to see which will suit you.
What maintenance is required for The Glass Room Company veranda?
Keeping your veranda looking great is easy. Verandas are built with high-quality materials to give years of enjoyment from the first day you install them. No heavy maintenance is required, just a general wipe down of the powder-coated aluminium, cleaning of the glass and keeping the inbuilt gutters clean.
What if something goes wrong?
The Glass Room Company is proud of its products and services, and we back them with the best customer satisfaction policy in the industry. We are readily available for any questions or phone calls, and have customer service reps who speak the language and will work to get your issue resolved as quickly as possible.
Can I add lighting/heating at a later stage?
Absolutely. When ordering your veranda you will have the option to include a wide range of extras. The flexibility offered by our design system allows you to create stunning, all-weather outdoor spaces that are tailored to your needs. Just let us know, we are always at your service.
Can you colour code your product?
Absolutely! The Glass Room Company Veranda can be colour-coded with a number of different colours, including natural and reflective colours. With The Glass Room Company, there are over hundreds of frame colours for you to choose from. You will definitely find a perfect lour that suits your taste and lifestyle.