What Is a Glass-Covered Garden Veranda?
A glass-covered garden veranda is a cover that is attached to your house, usually where the garden is located, at the back or side of the house. Since it's attached to the house it can be used as a space that can be enjoyed year-round, even in poor weather.
Glass-covered garden verandas are a smart and easy way to transform your garden from just that – a garden, into a usable outdoor space for a wide range of activities. Reinvent your outdoors. Explore our glass-covered garden veranda designs.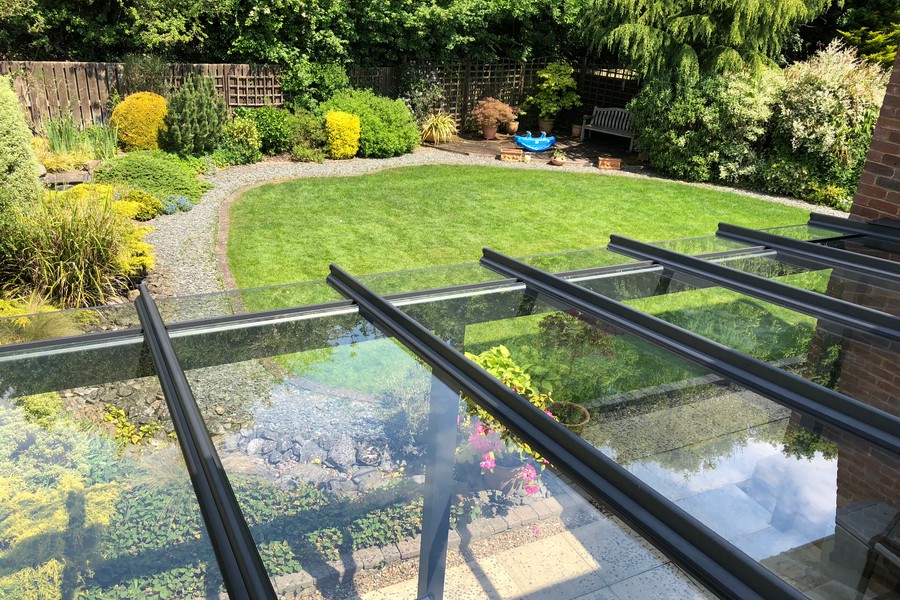 Delivering the exceptional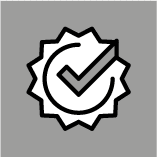 Outstanding service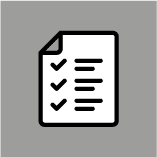 10 Year Guarantee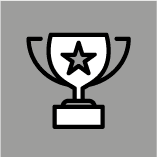 European Based Products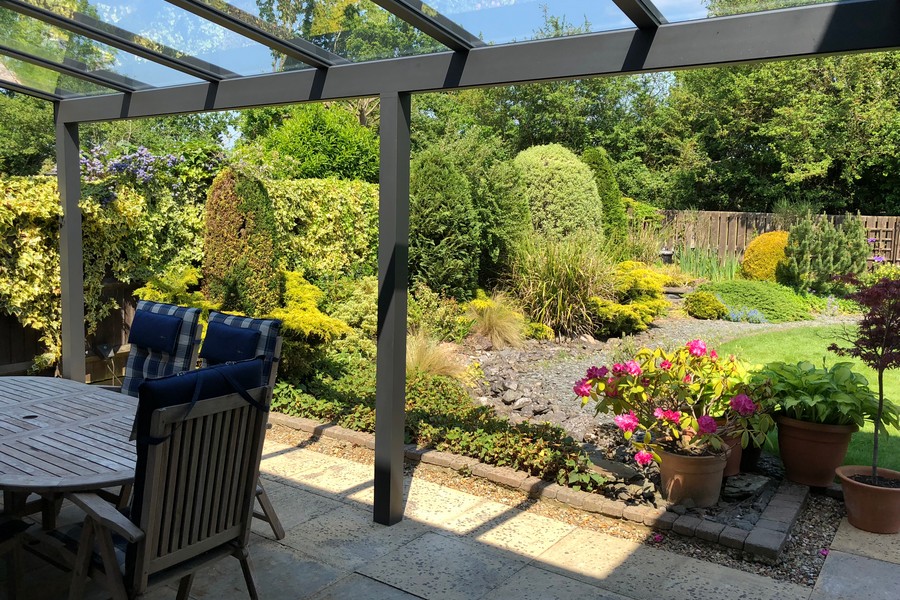 What Are the Benefits of a Glass-Covered Garden Veranda?
You may have a beautiful garden, but why not add a little extra charm to it? Adding an extension like a veranda can turn your plain back garden into an inviting retreat.
If you are considering improving your outdoor living space, it's time to explore the benefits of adding a glass-covered garden veranda. Here are just a few:
Cover Your Patio With a Glass-Covered Garden Veranda
When you cover your patio with a glass-covered garden veranda, you can enjoy the best of both worlds: a shady retreat, and outdoor space for grilling, lounging, entertaining – even sleeping out in the open when weather permits.
Enjoy Protection from the Weather With a Glass-Covered Garden Veranda
A veranda will ensure that you have a nice relaxing outdoors afternoon, either with small gatherings of your friends and family members or by yourself, if you simply feel like getting away from everything and be outside where you can breathe in the fresh air and admire the results of your garden toil.
What makes a garden's veranda unique is the fact that it offers protection against all sorts of extreme or harsh weather conditions, such as excessive sunlight or rain.
Improve the Aesthetics of Your Property With a Glass-Covered Garden Veranda
A glass-covered garden veranda will improve the aesthetics of your property, increasing the appeal to prospective buyers and making your home more desirable. In fact, glass-covered garden verandas are a great way to add value to your home, should you ever plan to sell.
Boost the Value of Your Property With a Glass-Covered Garden Veranda
When it comes to upgrading your home, there are various landscaping ideas that you can add. If you want to have something different yet functional for your garden, the glass-covered garden veranda is the way to go. It will allow you to add functionality to your garden and will even boost the value of your property.
Whether you're planning a garden for your home or planning an extension to take advantage of the space, The Glass Room Company's team of experts can help make your dreams come true. Call us today to speak with an expert advisor about your project.
The Glass Room Company Aluminium Frame Glass-Covered Garden Veranda Installation Service in London and the South East
The Glass Room Company is a home improvement and outdoor living service based in Surrey, with over 15 years of experience in building Veranda structures to fit any size or shape of garden.
Our high-quality design makes it easy to enjoy outdoor living, with well-thought-out structures to ensure you can sit out in all weather conditions.
There is no better way to transform your outdoor area into one that can be enjoyed all year round than installing a glass-covered garden veranda. We can design a veranda to fit your garden shape or utilise the building's structure, often reducing the cost of installation.
Once constructed our range of high specification aluminium and tempered safety glass options will transform the space into a piece of outdoor living perfection.
We create beautiful glass rooms and glass-covered garden verandas in London, Hertfordshire, Essex and Kent, and along the entire southeast of England with a seamless finish that blends in seamlessly with the surrounding environment.
Different Types of Glass-Covered Garden Verandas We Offer
The Glass Room Company has a large variety of home veranda styles to choose from, all made from high-quality powder-coated aluminium and glass. We have a dedicated team working in our showroom who will be more than happy to provide you with a quote and discuss your material requirements for any glass-covered garden verandas project, big or small.
Terrazza Pure
Terrazza Pure is a new glass roof system that is characterised by a modern cubic roof style and an innovative design. Traditional patio roofs are angled to allow rainwater to drain away, resulting in a completely weatherproof system. Terrazza Pure incorporates the pitch into the frame structure, making it virtually invisible from the outside.
As a result, the result is a clean, cubic design coupled with reliable drainage – the ideal veranda solution for anyone seeking natural light on their garden while also appreciating reliable, modern-designed weather protection. Terrazza Pure is the ultimate modern outdoor living concept, offering maximum light and an unrestricted view without sacrificing comfort.
Terrazza Sempra
Terrazza Sempra is the amazing culmination of our many years of experience by German engineers, allowing you to enjoy alfresco living almost all year long in your valuable outdoor room.
Our Sempra glass-covered garden veranda fuses contemporary, cutting-edge living with traditional craftsmanship to create a unique and truly special experience that you will treasure for many years to come. Each part is carefully selected and designed specifically for the veranda range by our team of highly skilled experts who are passionate about providing beautiful furniture.
The style is distinguished by its timelessness and clean lines. Terrazza Sempra is a significant design factor and therefore perfectly complements the architecture of your home.
Terrazza Originale
Terrazza Originale impresses with its weather-resistant construction and graceful, classically rounded appearance with a traditional roof pitch.
It is the new luxury veranda that blends in with the style of your home. It is made with the highest-quality materials such as high temperature resistant aluminium and glass, to maintain its elegance over time. The glass used for use with this product is low emissivity. This guarantees you the utmost in privacy while enjoying your outdoor space
What Makes the Glass Room Company's Glass-Covered Garden Veranda Different?
The Glass Room Company specialise in creating new contemporary glass-covered garden verandas. We have taken the best elements from historical designs, incorporating modern building methods and materials to produce a strong and versatile structure that can transform your garden into your living space, creating extra space for entertaining family or friends But that is not all. Our glass-covered garden verandas are different because they feature:
Unrivalled Bespoke Design Specification
One thing that makes our glass-covered garden verandas different from the others is the bespoke design specification. From the outset, we will work with you to ensure every aspect of your new wooden garden structure is tailored just for you.
Ability to Convert into a Stunning Glass Room
Our innovative Verandas support features that make it easy to convert into a glass room. This means you can enjoy the relaxing feeling of a glass-covered garden veranda from spring to autumn while in winter, glass can be put into place to transform your glass-covered garden veranda into a stunning glass room perfect for entertaining.
Full Integral Drainage System Within the Structure
Elegant in appearance and practical in application, our verandas offer the best solution for your outdoor space. The full integral drainage system ensures your glass-covered garden veranda will stand the test of time even in the most extreme of weather conditions.
Integrated Heating and Lighting Options
Our glass-covered garden verandas are uniquely different from other garden spaces in that they benefit from all of our integrated heating and lighting options. Our most popular additions to the veranda are ceiling lights, helping create a cosy atmosphere while enjoying your décor.
To ensure your best possible view, our glass-covered garden verandas can also be fitted with optional roof windows, bringing extra light into your space as well as giving the option to watch the sunset over a glass of wine.
10-Year Framework Warranty Included
Arguably one of the most important investments you'll ever make, your home is where everything you care about happens. This is why we offer you a full 10-year framework warranty on our glass-covered garden verandas. So, should anything go wrong, you're in safe hands.
Designed and Installed by Fully Trained Experts
Our glass-covered garden verandas are made from the highest quality aluminium, giving them superior strength and weather resistance. They come fully assembled and installed by a team of fully trained craftsmen with many years of experience in the verandas industry.
We have a comprehensive team of experts to provide you with the support you need to create a fantastic new outdoor space for your home or business.
As you can see, there are just so many reasons why you should choose The Glass Room Company when you are looking to invest in a glass-covered garden veranda.
Ready to put your outdoor space to good use? Request a quote today.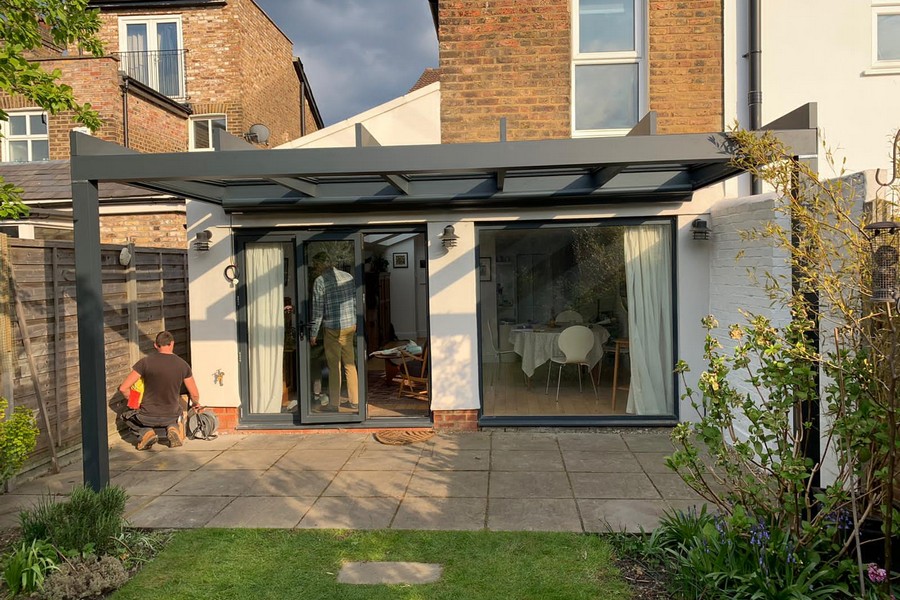 Should You Hire Expert Glass-Covered Garden Veranda Installers or Do-It-Yourself?
If you ask your friends on social media if you should hire expert Veranda Installers or do it yourself, you will end up with mixed answers. If you want to protect your outdoor space and avoid those nasty mistakes that amateurs end up making, then hiring expert Veranda installers is the best way to go.
The advantages of hiring professional Veranda installers include quality, craftsmanship and product knowledge. They have the experience to know what is required for an installation to look exactly like the finished product in your head. It's not just about the time it takes to install, but also about ensuring that the finished product looks great.
Veranda experts at The Glass Room Company are aware of important considerations that should be noted when designing and installing a veranda. This means a veranda that is perfect for your outdoor needs without affecting the facade of your property. They will provide impeccable customer service which will put you at ease during this process.
Installed by Experts
Our glass-covered garden verandas are fitted and fully installed by our team – people who've been in the trade for years. This means you won't have to worry about leaks from your roof and you'll get a perfect fit every time. The quality of the materials we use is exceptional too, all tried and tested for longevity.
All Weather Protection
Whether you live by the coast or in the country, our glass-covered garden verandas provide protection from the elements. They help prevent damaging rains and winds from entering your home, and you can sit in your back garden and enjoy the beauty of your outdoors.
Bespoke Design
The Glass Room Company specialises in the designing and installation of bespoke glass-covered garden verandas. Using the best materials and a selection of colour finishes, we design luxurious bespoke products that offer the customer a feeling of complete satisfaction.
10-Year Warranty
To guarantee years of quality and enjoyment, all our glass-covered garden verandas come with a 10-year warranty, backed by the knowledge that we are committed to providing you with a beautiful, long-lasting product.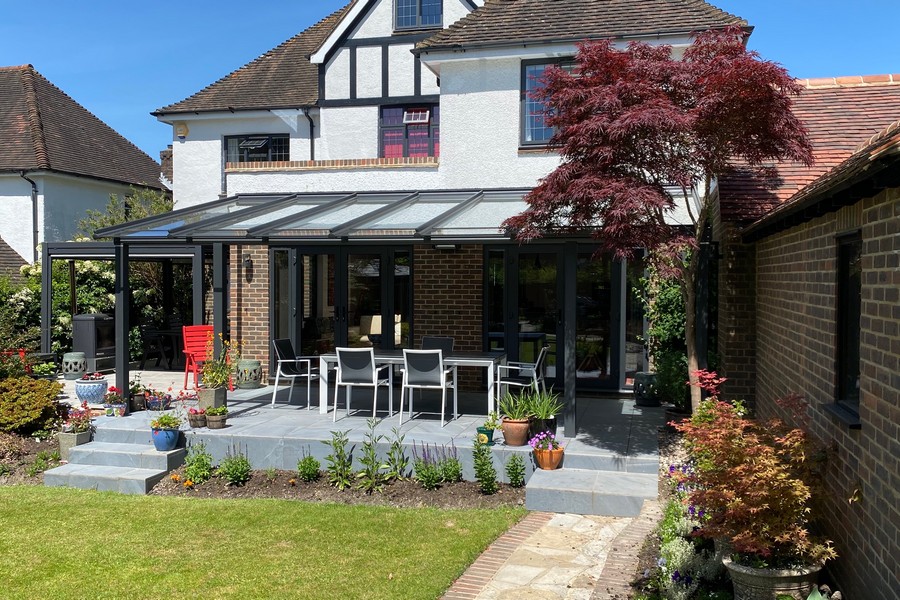 Satisfaction Guaranteed
The Glass Room Company is proud to provide our customers with all the best options available when it comes to installing a glass-covered garden veranda.
We have a team of skilled installers ready to work on your veranda. If you are unsatisfied with our service for any reason, we will cover the cost of replacement and have a crew on call 24/7 should anything go wrong during installation.
Renowned Weinor Brand
Our verandas are built using Weinor products, the preeminent manufacturer of patio enclosures and sunroom structures, along with aluminium frames, so you are assured of top quality. In addition to beauty and craftsmanship, we offer our customers a complete range of products that create an elegant space to enjoy.
Request a Quote Today!
The Glass Room Company has over 15 years of experience and uses only the highest quality products, resulting in stunning leading-edge designs and all-weather protection. Working directly with homeowners, we can create truly unique verandas that give you exceptional value for money and create an exclusive setting for entertaining guests.
We are dedicated to providing our customers with high quality, professionally designed products. Let us turn your dreams into reality with a stunning glass veranda and give you the outdoor space you would not want to leave. Please contact us for a competitive quote and specification detailing all features available on your chosen design. To request more details or to schedule a design meeting, please complete one of our contact forms or call 0800 009 6245.
FAQs
Do you need planning permission for a Garden Veranda?
To install a garden veranda, you don't necessarily need planning permission, as the majority of properties in the UK have permitted development rights. If the veranda is simply an extension of your existing house, then it shouldn't be counted as a permanent building and therefore will not require any planning permission. However, if you plan to use the veranda for storage or a workshop, then you will need to check with the planning department of your local council before starting work. If planning is necessary, we will gladly assist you with the application process.
How long does it take to install a Garden Veranda?
It depends on your home and where you want to install a Garden Veranda. In some instances, it will take 2 days and with others, it can be 4 or more. Large areas can take up to a week or more.
How much does a Garden Veranda cost?
Due to the custom design of our verandas, all quotations are based on an in-person consultation with one of our experts. We'd be delighted to assist you with a FREE, no-obligation quote. Our goal is to have fully customised solutions for your garden veranda requirements.
Will a Garden Veranda add value to my house?
If you are looking to add more value to your house, then you should consider a Garden Veranda. A garden veranda can be very cost-effective when done correctly. It is made with materials that allow it to blend with your property and the garden. It is perfect for every season.
How long will a Garden Veranda last?
A well-maintained garden veranda has the potential to last decades. The primary factor affecting the longevity of a Garden Veranda is the type of material it is made of. As I'm sure you know, high-quality products can come with a high price tag. With all other things being equal, a more expensive product will generally have a longer lifespan than its cheaper counterpart. However, this does not mean that it will last forever!