What is a veranda?
A veranda is a cover for a patio, deck or garden that is normally attached to the main building. A veranda can be added to your home if you have the space available. Adding a veranda not only can add value to your home, but also provide a great place for relaxation and entertainment outdoors. As with other component structures of the home, the design possibilities for verandas are endless, with colours, feature configurations and sizes chosen to suit your property. A good veranda will give you access to outdoor living with privacy, shade, and shelter from the weather.
The Glass Room Company are veranda specialists and have been installing bespoke veranda extensions in the UK for the past 15 years. If you are thinking of transforming your home with a covered patio or deck that will increase your living space and improve your lifestyle, get in touch to explore our full range of veranda designs. We are here to discuss how you can create your dream outdoor living and entertaining space.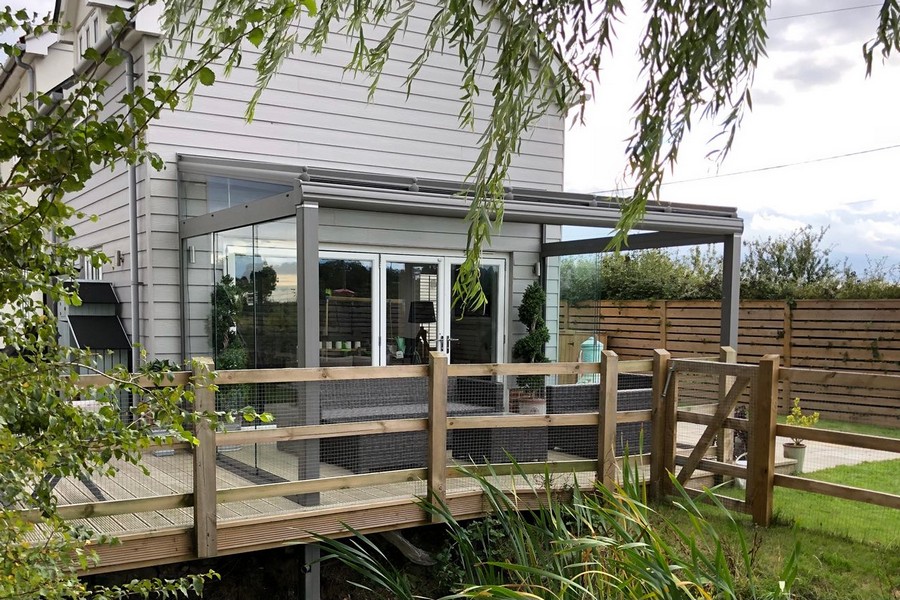 Delivering the exceptional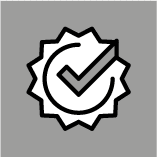 Outstanding service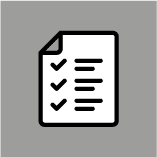 10 Year Guarantee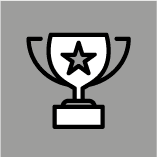 European Based Products
Why do you need a veranda?
There are lots of advantages to adding a veranda to a house. A veranda can help to improve the style and appearance of your house, can boost the value and can make your home more versatile. Verandas create a space where you can feel at ease in a new and  elegant space for indoor/outdoor living.
As one of the UK's leading glass veranda companies, The Glass Room Company can help you get the veranda you want. Whether you want it overhanging or wraparound, large or small, we have hundreds of examples on our website that can help you find exactly what you'd like for your home.
We're proud to be the partner of choice for some of Europe's biggest and best veranda manufacturers and would love to discuss how we can meet your needs. Contact us today.
What makes our verandas and features different at The Glass Room Company?
Undeniably stunning, both visually and technically, our glass veranda designs have everything you need. With high quality powder coated aluminum and superior construction, we deliver the best in design, functionality, and style. With glass options from our top tier manufacturers, your veranda will meet and exceed all of your design expectations. Need more? Some of the top features of our verandas include: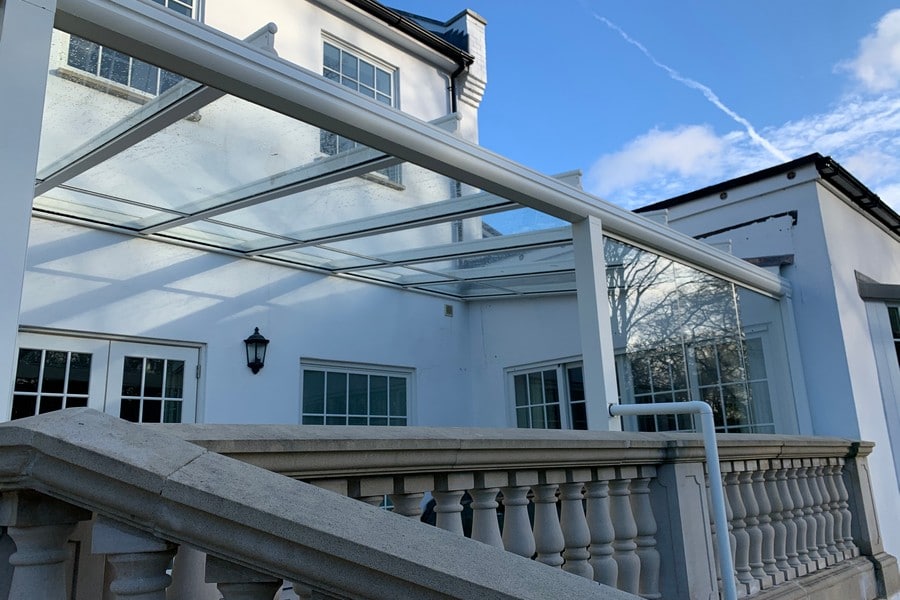 Unrivalled bespoke design specification
The Glass room Company prides itself on tailoring configurations to each and every client. We strive to understand what will create your perfect living space.
From your initial enquiry, a dedicated consultant will work with you to understand your specific veranda requirements.
All of our glass verandas are designed, manufactured and installed to the highest standards, and come with our 100% satisfaction guarantee.
Ability to convert into a stunning glass room
Did you know that our aluminium framed verandas can be converted into a stunning glass room? This allows you to have the best of both worlds by having a luxury veranda and an additional light, bright living space.
By using only the highest quality glass and aluminium frame materials, we deliver a veranda that is not only aesthetically pleasing, but structurally sound. After installation, our glass verandas are also maintenance free and can withstand both extreme temperatures and harsh weather conditions.
Full integral drainage system within the structure
Our aluminium framed verandas are sturdy and include an integrated drainage system to channel away any water that may seep through the glass.
The drainage system is constructed from high quality aluminium, and is installed using a continuous process of welding, which eliminates gaps and holes in the product. This ensures no water gets to your walls or flooring.
Integrated heating and lighting options
The Glass Room Company's veranda systems are the epitome of innovative, contemporary design. Our pioneering design for a glazed construction solution allows you to transform a drab space into a beautiful conservatory space and add value to your home.
Add to this integrated heating and lighting options that allow total control over your environment and you have a design solution that leads the way in terms of design elegance, quality and energy efficiency.
10-year framework warranty included
Our glass verandas are beautifully made from the highest-quality materials.
Our aluminum framework has a 10-year guarantee, and our Glass Room Company 10-year guarantee covers workmanship, and minor defects on our frames and fixings.
All weather protection
Our innovative all-weather aluminium framed verandas provide the ultimate protection from the elements for you and your garden furniture.
Durable, attractive, versatile, and worry-free – our glass verandas meet every expectation. Our goal is to give you an outdoor living space that provides comfort, privacy, security, and beauty in every season.
Shading on demand
The innovative design and technology of The Glass Room Company glass verandas direct sun onto the optimum part of the patio to make use of every moment of sunshine. The fabric shades can be operated by remote control, providing you with shading, when you need it.
Products from top European manufacturers
Our glass verandas are available in a range of shapes and sizes, all made with products from top European manufacturers and finished to your exact requirements.
From the striking modernity of our louvered roof veranda collection to the elegant designs of our textile roof veranda range, we can create a veranda to suit your home. A veranda from The Glass Room Company will give you a new outlook on life.
Imagine relaxing on your own veranda, enjoying the view of the garden. The Glass Room Company creates designer aluminium framed verandas to your exact specifications, so you can enjoy this home-from-home luxury.
Our expert design team helps you pick the best type of glass veranda that fits your lifestyle, and we also offer a bespoke service for customers who want a truly unique outdoor space. These beautiful bespoke products are available across the entire south east from our showroom facilities in Clarendon Road, Redhill, Surrey.
Why choose us?
What differentiates us from our competitors?
Why should you purchase one of our products? They are excellent questions, and we'd be delighted to answer them.
Outstanding service
The Glass Room Company is proud to be one of the leading glass outdoor living companies in the UK and we take pride in our excellent service and quality workmanship. We are committed to helping you find the most suitable form of veranda for your home, business or commercial premises.
Free Site Survey
The Glass Room Company are without doubt the premier experts in the design and supply of glass rooms and features; whatever your requirements, whatever size or shape project, quality, service and value for money is our goal. Our team will survey your home for free to design a bespoke specification to meet your needs and lifestyle. We can help with planning issues, building control, access issues, and lots more.
10 Year Guarantee
When you choose The Glass Room Company to install your veranda, you have our 10-year guarantee. During this time if anything does go wrong, then we will fix the problem for free, or if needed replace any part of the structure.
Premium products
At The Glass Room Company, we provide only the best verandas for your home. We choose materials carefully, measure twice and cut once – to ensure every patio space is well-sized, structurally sound and looks beautiful. We can cater to any customer, from homeowners looking to add a touch of luxury or functionality to a back garden, to commercial clients looking for large bespoke scale veranda for corporate events.
Trained and experienced team
The Glass Room Company has a trained and experienced team of designers and craftsmen to ensure that every glass room and veranda is tailored to your exact requirements. Your dream room can be your reality, with our team seeing your thoughts brought to life from initial ideas right through to installation.
Fast and efficient delivery
The Glass Room Company provides fast and efficient delivery of verandas in London and other parts of the south east. We pride ourselves on delivering top quality products in the most efficient time possible.
24/7 Customer support
The Glass Room Company takes great pride in our customer service and work tirelessly to ensure that we understand your needs and vision so that we can achieve this for you. Our design team pride themselves on being able to transform any space into the home of your dreams.
We will stand behind our work and make sure that you are 100% satisfied with it. After all, if you're not happy, we're not happy.
See your veranda with a full 3D visualization
Once you have chosen your required dimensions, a 3d visualisation of your veranda will be created so you can see your ideas from all angles. From there, we will draw up the exact measurements and plans in our design software for you to easily understand.
You can feel confident that what you see is exactly how your veranda will look at the end of the project.
Designed & installed by fully trained experts
The Glass Room Company's verandas are designed and installed by fully trained experts. All of our products are of the highest quality to ensure we meet our promise to you – to provide you with a stylish yet practical solution to your veranda needs. We use only top-quality materials, so you can be assured that your veranda will stand the test of time and weather.
Our expert installation team take pride in their workmanship, making sure that every element is fitted correctly, forming a seamless barrier against the outside while letting you enjoy the views from the inside!
With over 15 years of experience designing and installing outdoor living spaces, The Glass Room Company is a go-to source for homeowners in the southeast seeking to maximise their outdoor living space. Our professionally skilled workforce includes architects, designers, and engineering specialists, as well as in-house construction professionals who have assisted us in establishing the industry's highest level of quality of product, design, operation, and maintenance. No other business does it best when it comes to designing a veranda for your house. Get started today by requesting a free survey. Call 0800 009 6245 to discuss your project with one of our experts.
Areas we cover
Are you thinking of changing the look and feel of your home? A veranda may be just what you need. If you feel a veranda will look well on your property, we are the right people to call.
We create verandas that complement the architecture of your home by using only top-quality materials and designs. Berkshire, Buckinghamshire, Cambridgeshire, Essex, London, Hampshire, Hertfordshire, Kent, Northamptonshire, Oxfordshire, Surrey, and Sussex are among the counties where our experts are available to work.
We give homeowners around the South-East a bespoke service to meet their unique preferences and desires, with a 10-year product guarantee for all our systems and a national team of seasoned builders.
Request a free site survey today. Call 0800 009 6245 to discuss your needs with one of our experts.
"I just wanted to let you know how happy I am with my beautiful veranda. The installation was quick and professional and I've been enjoying it every day since. It makes me think that you should offer a kit for your fabulous screens so people can build their own!" – Joan Narodny.
"What an amazing company. We've purchased three verandas and, each time, the process has been flawless. Installation is very professional. The crews arrive on time, are knowledgeable and clean up very well after the job. The verandas are sturdy and well built."
A veranda transformed the look of our kitchen. The glass room company worked quickly and efficiently to complete a beautiful job. They even installed a sliding door and window in 5 days. I am amazed at the amount of light it brings into the apartment.
We researched several companies before we settled on The Glass Room Company. The process was easy and communication from the company was excellent. The veranda is truly beautiful and very functional. We have received numerous compliments.
Our veranda has been in our house for 5 years now and still looks like the day it was installed. It is by far the best addition we've ever made to our lake place. We use it all year long, but really look forward to spring through fall when we can enjoy eating outside on warm evenings. With the addition of your lighted ceiling fan, we rarely need to run the main cabin air conditioning system.
Our veranda is a real treasure in our home. The first time I stepped out on it, I was overwhelmed by the beauty of nature and the view of our countryside. The full glass enclosure creates a way to enjoy the outdoors without having to worry about bugs or mosquitoes all summer long. Our neighbors were so impressed with how it turned out that they are considering doing something similar themselves! Thank you for helping us create a sanctuary where we can socialise with friends and family and entertain."
As you can see, when we say we are one of the best veranda installers in the region, we know what we are talking about.  Our highly trained and experienced team of veranda installers are able to provide a complete veranda package that will suit your exact requirements.
Whatever your design dreams are, we make them a reality. By using the highest quality materials and skilled workmanship, we ensure that your glass veranda will be fit for purpose and with a guarantee for 10 years. Request a demo today to see what we can do for your outdoors.
Ready to order?
Few things change the feeling outside of your home more dramatically than adding a glass veranda from The Glass Room Company. Our veranda experts will work with you to create a custom-sized veranda to perfectly complement your home. Our products are European-made, and our diverse portfolio of styles and features will transform your patio or garden area into an elegant living space.
Take a look at our portfolio to see some of our stunning veranda designs and how the veranda features can make your indoor/outdoor living area special.
If you are ready to move forward, call The Glass Room Company on 0800 009 6245 to discuss your veranda project and the veranda designs and features that excite you. Alternatively, you can use the forms on the site to request a free site survey or a no obligation quote. We look forward to hearing from you.