What is a Luxury Veranda?
Veranda is most commonly used in architecture to refer to an open-walled, roofed patio attached to the exterior of a residential building and sometimes enclosed by railings.
In contrast to balconies, which are typically situated on the upper floors of a home, the veranda is located on the ground floor and may be of varying sizes. A veranda may be located on the side or rear of the building. It may be single-level or multi-level and situated at the main entry or overlooking the back garden, but it is typically South facing where possible to enable homeowners to experience the warmth of the sun's rays as much as possible.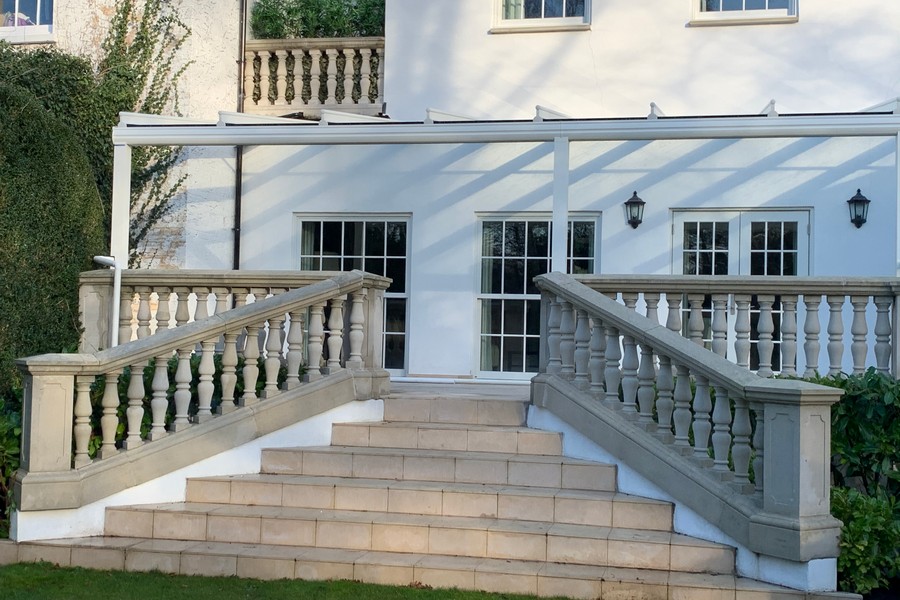 Not only is a luxury veranda an excellent location for hosting visitors in style, but it's also an excellent spot for relaxing in the open air. Adding a luxury veranda to your home is an enticing way to enhance your home's architecture and expand your living space.
If you believe that a luxury veranda would complement your house, you have come to the right place. Call The Glass Room Company for a FREE consultation, and to see how you can get a quote based on your unique needs. Call 0800 009 6245 to speak to someone today.
Delivering the exceptional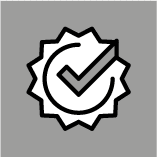 Outstanding service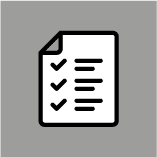 10 Year Guarantee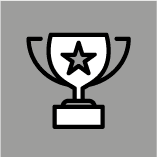 European Based Products
What is a Luxury Veranda Made Of?
Our luxury verandas are made of powder-coated aluminium and glass, seamlessly incorporated together.
This ensures that you get a jointless glass veranda and that it will stand against high wind forces or weight! This also provides a solid platform with no rot or mould, and blends perfectly into your existing home.
We combine our experience, skill and knowledge along with an expert team of craftsmen to provide the best luxury verandas in the south east. Request a brochure to see samples of our work.
What are the benefits of a Luxury Veranda?
Luxury Verandas are the most sought-after additions to any home. And with good reasons too. Here are top reasons why our luxury verandas are worth the spend:
Enhance the aesthetics of your property
If you are looking to enhance the aesthetic appeal of your property, one of the best ways to do so is through the addition of a luxury veranda. In fact, not only does a luxury veranda enhance the aesthetics, it can transform the look and feel of your property.
Enjoy year-long protection from the weather
Do you live in a climate where the weather is warm and sunny for some part of the year and wet and cold the rest? If so, you may enjoy having a luxury veranda covering your patio or back garden. Not only do these types of coverings provide an elegant appearance, but they also offer you protection all year round.
Make the most of your outdoor space by converting it into a functional area.
A luxury aluminium framed veranda is more than just a usable space. With the right renovations, it can be transformed into a functional area that caters to your and your family's specific needs. For instance, if you're on holiday, you'd be able to prepare meals outside or entertain guests while taking in the fresh air and relaxing atmosphere.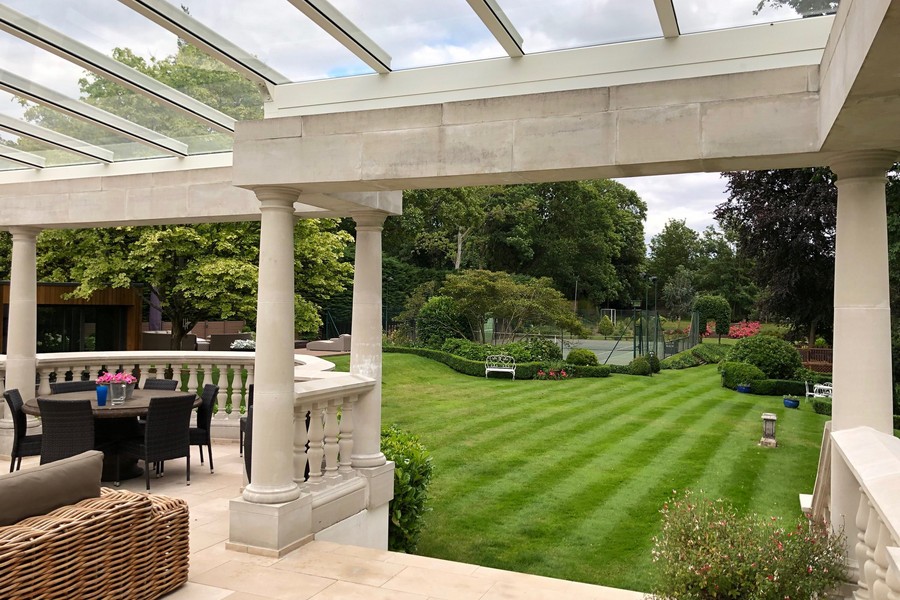 Enjoy your garden every day of the year
If you are like many others and love your garden and enjoy spending a lot of time in it throughout the year, then you want to be able to enjoy every part of it with your family, not just the months when it's warm enough to sit outside.
Luxury Verandas are more than just a luxury – they are an investment in pleasure and well-being. Whether you're looking to enjoy your garden every day, entertain friends and family or require a private space for rest and relaxation, our sturdy, comfortable Luxury Glass Verandas will make your garden the ultimate living space.
Extend your property with a luxury veranda
A luxury veranda is a great way to extend your property without the high costs usually associated with extension projects. You can use your aluminium framed veranda as extra store space. It's a great way to increase usable space around the house in a cost-effective way.
Create a roof over your patio
Having a roof over your patio is everything. Whether you want to host a party, chill out and read your favourite book or enjoy an evening with friends – a roof over the garden will take your relaxation to the next level, and you can achieve this by investing in a glass veranda.
There is no better way to enjoy the outdoors than to have it literally brought right to your door! At The Glass Room Company, each Luxury Veranda is custom designed to fit your home and provide the ultimate outdoor living experience.
What Makes The Glass Room Company Luxury Verandas Different?
Our Glass Room Company verandas are luxurious and durable. They come standard with a durable powder-coated aluminium that will protect your investment for years to come, the highest impact resistant tempered safety glass available, and several decorative rail options for additional flare.
If you're looking for a new veranda, then look no further!
In addition to offering our customers multiple options when it comes to their home's exterior design on multiple levels (glass colour, size, and style), we also take pride in providing them exceptional customer service and will happily work with any concerns they may have about products or services that could improve their experience. But that is not all. Our luxury veranda also features:
Unrivalled bespoke design specification
When your house sits on a large plot or not, it's important to maximise all available space – that's why our designer glass veranda extensions are the perfect solution. Whether you're after traditional aluminium verandas or more modern designs, we've got it covered.
With unrivalled bespoke design specification, these extensions come in a range of styles and sizes that are designed to complement your property.
Ability to convert into a stunning glass room
Our aluminium framed verandas can completely transform to suit your needs. Whether you choose to convert your glass veranda into a stunning glass room, utilise the space as an outdoor dining area during the warmer months or simply place a bench and plant pots under the shade of the veranda roof, it's easy to stay outside longer in any weather.
Full integral drainage system within the structure
Our glass verandas are a superior construction; featuring an integral drainage system.
The full integral veranda drainage system within the structure means less cleaning and maintenance on your part. This also means that the patio is free from flowing rain water, and serves as a safer walkway to your home.
Integrated heating and lighting options
In the past, verandas required external lighting and heating systems. Our engineers took advantage of modern technology and designed our integrated lighting and heating unit into small, beautiful devices that tucks away discreetly within the design of the glass veranda.
Thanks to cutting-edge LED technology, you can illuminate your space when it gets dark. Plus, there can be optional built-in LED edging lights that add style and illuminate your walkway.
10-year framework warranty included
Our aluminium framed verandas look amazing, but more importantly they're built to last. With a 10-year framework warranty included, we can boldly say our verandas to be the most durable and strongest on the market.
See your veranda with a full 3D visualization
When you get your luxury veranda from The Glass Room Company, you can see how it will look before it is installed using our revolutionary 3D visualisation tool.
Simply enter your dimensions, choose your configuration and you will be able to experience a full visual of what your veranda could look like. Get the feel for the space, and see the furniture and fittings in their exact location before construction begins.
Designed & installed by fully trained experts
Our glass verandas are designed by fully trained engineers with knowledge of the latest framing techniques & building regulations, and installed by our expert installation team.
Unlike DIY kits that normally arrive in boxes for self-assembly, we put everything together at our facility and professionally install at your home, ensuring a job well done and an end result you'll be proud of.
At The Glass room Company, we understand that every home is different and that no two spaces should be constructed in the same way.  We've built our business on working with homeowners to design a structure that works for their specific space, and then building it with top quality materials.
Our aluminium framed verandas are designed to make the most of your home and you can count on us to deliver a space you will be proud of.
Call 0800 009 6245 today to speak to someone about a free site survey for your luxury veranda project.
Why Should You Buy from The Glass Room Company?
Shop with confidence knowing that The Glass Room Company offers the following:
Free Site Surveys
Before you buy a luxury veranda, you need to make sure it will fit. Every glass veranda is designed, built and installed specifically for your home, maximising the available space and creating a bespoke design.
To achieve this, we provide site surveys to all customers at no extra cost – before you buy we can visit your home to ensure you measure correctly and design the right model for your home.
Installed by experts
Our team – people who have been in the business for years – designs and installs our glass verandas.
This eliminates the possibility of leakages anywhere in the veranda. The components we use are also of excellent quality, manufactured by our German partners. They have all been thoroughly checked for performance and durability.
All weather protection
Our luxury veranda offers a variety of solutions to help you enjoy your back garden even when the weather is less than perfect. Whether it's a place to store your grill and outdoor dining accessories, or a spot to relax on a warm summer evening, they're designed for all types of outdoor settings.
Bespoke design
Our aluminium framed veranda boasts a bespoke design, incorporating our most popular customisation specifications. Our team will work with you to create a design that is unique to your home, ensuring it offers the best view across the garden or the street, and a perfect complement to your house.
10-year warranty
To ensure years of satisfaction and performance, we provide a 10-year warranty on all our luxury verandas. This means that you can have confidence in the knowledge that we are committed to supplying you with a beautiful, long-lasting product.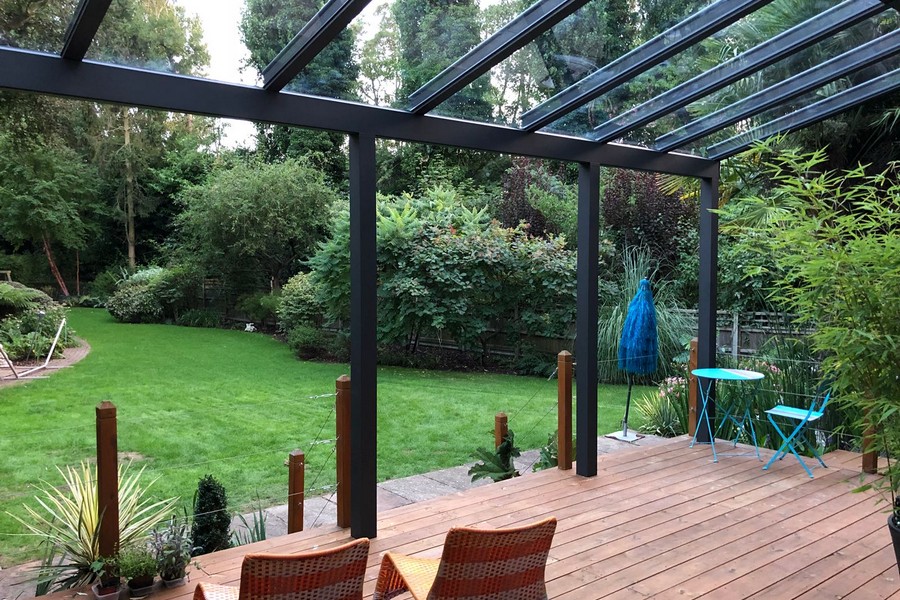 Satisfaction guarantee
The Glass Room Company is proud to provide our customers with the most extensive range of luxury veranda options available online.
We have a skilled installation team ready to work on your glass veranda. If you are unhappy with our service for any reason, we will fix it to your satisfaction. Plus, we always have a team on hand in case anything goes wrong during installation.
Over the past 15 years, The Glass Room Company has been at the forefront of providing customers in London and parts of the South East with high-quality services that improve their quality of life. We are committed to providing genuine customer service that exceeds your expectations. Get in touch with us on 0800 009 6245 to request a free quote for your next luxury veranda project.
Request a Quote Today.
The Glass Room Company offers a complete range of high-quality glass products and buildings. Our leaders are certified professionals with experience in glass and veranda construction and design technologies. When you buy from us, you will be designing the highest quality luxury veranda system for a great price.
For elegant glass verandas and enclosed spaces, look no further than The Glass Room Company. Request a free, no-obligation quote today.
FAQs
How long will it take for my glass veranda to be installed?
If you've decided on how you want your veranda to look, planning, building, and installing it would take approximately 6 to 8 weeks. Your veranda will be constructed to order in our factory using high-quality materials before being assembled on-site. Installation will take about a day and will be completed by one of our engineers. We will make every attempt to keep the disruption to a minimum.
How much does a luxury veranda cost?
Due to the special nature of each veranda, it is difficult to determine the cost without doing an on-site survey. To help with this, our experts will visit your property to take measurements and study your requirements, so we can create exclusive quote for you. The survey is absolutely free and will provide our team with the information required to plan your project and provide you with a quote.
Will a luxury veranda add to the value of my property?
While it is a well-known fact that adding a veranda or any other extension will cost money, they will potentially increase the value of your house, should you decide to sell off in the future. In fact, it is well established that adding even a small amount of extra living room to a property increases its worth by up to 15%.
What colours can I choose from?
Selecting the appropriate colours for your veranda is important. Fortunately, we offer a wide variety of colour and pattern choices. By customising the look of the veranda's various components - including rails, brackets, middle posts, and side panels - you can perfectly match the look to your garden or home.
Do I need planning permission?
If you plan to build a veranda, you may be required to obtain a permit prior to beginning construction. The regulations governing what constitutes a veranda vary by local council. Certain councils agree that anything that stretches over the property line qualifies as veranda. Others, on the other hand, classify structures as verandas only if at least 50% of their construction extends beyond the property's boundaries. To be on the safe side, it is best to inquire from your local council.