What is Glass Roof Veranda
A glass roof veranda is a roof structure made entirely of glass and supported by an aluminium frame. It can be installed over a patio, deck or porch and allows you to enjoy your outdoors all year long.
A glass roof veranda is the perfect way to enjoy your outdoor living space. Verandas are also a simple, cost effective and maintenance free way to expand your living space.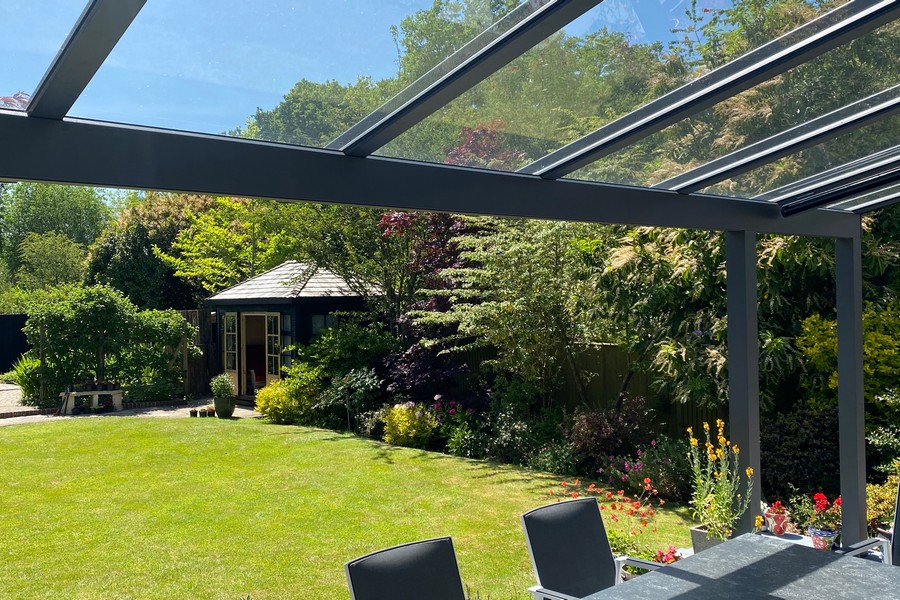 Delivering the exceptional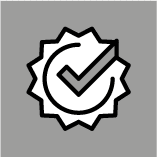 Outstanding service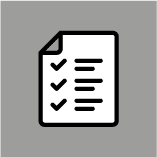 10 Year Guarantee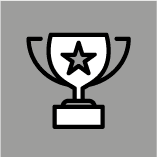 European Based Products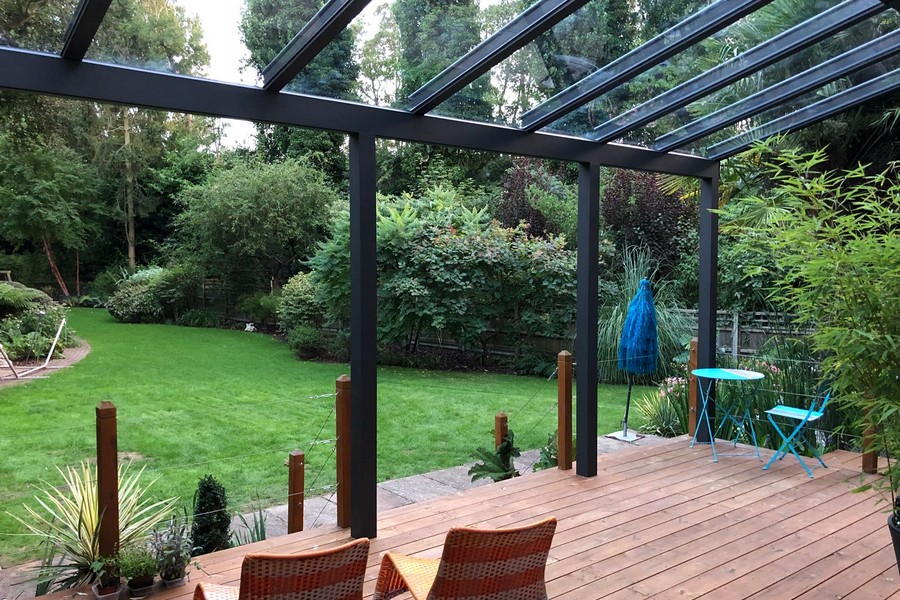 What is our Glass Roof Veranda made from?
The Glass Room Company glass roof verandas are designed by our team of in-house designers using powder-coated aluminium base with tempered glass. The majority of our competition uses polycarbonate, an acrylic product that is much less expensive than our tempered glass.
Polycarbonate has been shown to degrade quickly when exposed to ultraviolet light, which occurs frequently in areas with a lot of sunshine, making it an inferior choice for glass-roof veranda applications.
The Glass Room Company offers a variety of glass roof veranda of different shapes and sizes that can fit any application from the house to the garage to the garden. Our flexible yet sturdy roof system provides the most natural looking and creative architectural solutions to create a premium visual experience.
If you've ever wanted to change the look of your home by investing in a veranda, you are on the right page. Dial 0800 009 6245 now to fix a date for our free site survey.
What Makes Our Glass Roof Veranda Different?
Glass roof verandas are a simple and smart way to boost the value of your property while adding extra usable space. No structural modifications are needed. Our verandas bolt on for lasting beauty. With many styles and colours to choose from, we're sure you'll find the design that will revolutionise your outdoor living space. The following features make our glass room verandas stand out from the crowd.
Customisable
Flexibility and customisation are at the heart of The Glass Room Company glass roof verandas. The design of the The Glass Room Company glass roof veranda system allows you to add to your installation over time, as you please.
Whether you want a simple open-sided veranda to add a touch of class to your front or back garden or a complete glass roof veranda fitted with blinds – you can do just about anything you want.
In addition to our highly customisable components, most of our veranda systems feature a range of accessories that allow you to adapt your glass roof veranda into a completely bespoke structure.
Custom Colour Options
When it comes to glass roof verandas you can count on The Glass Room Company's fully customised solutions. Our extensive range of choices in colours enable us to offer some of the most diverse options for any design concept.
Choose from over 100 colour combinations. It's easy with our online colour configurator.
Clear or Tinted Glass
Our glass roof verandas come in clear or tinted glazing. You can make a choice of either based on your unique requirements.
Multiple Glass Veranda Shapes
With an array of styles and shapes available, finding your ideal glass roof veranda is very easy, whether you are looking to enhance your existing house or want to match to a brand new build. Our experts will work with you to design a new cover that lets natural light shine through while adding impressive curb appeal.
Integrated Drainage System
Our glass roof verandas come with a built-in rain drainage. This single feature is not only stylish but functional. When it rains, the water will discreetly flow through the drainage system integrated into the glass roof veranda, and drain to the ground below.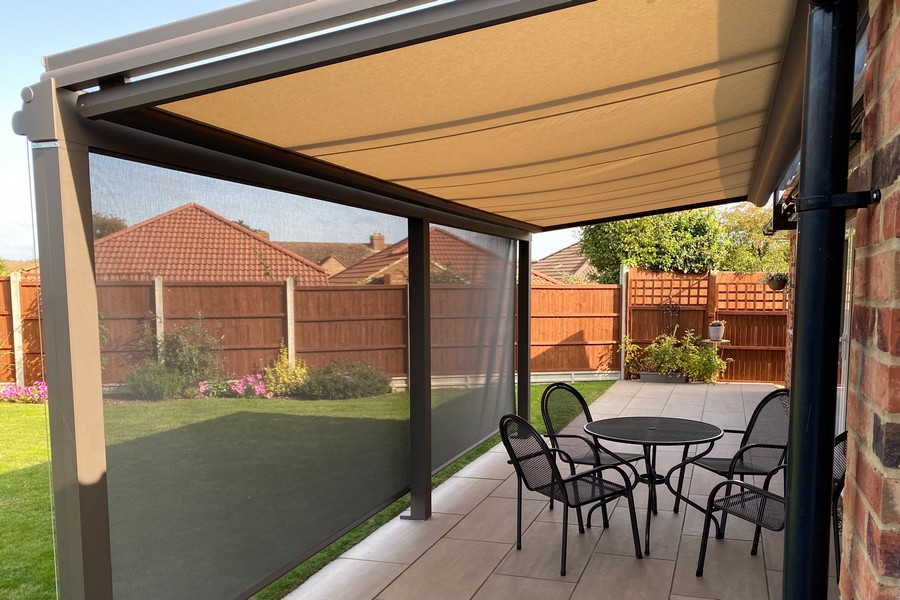 Side Screens & Privacy Screens (Optional)
Comfort, protection, and a wealth of possibilities; that's what makes The Glass Room Company glass roof verandas unique. Feel the breeze without buffering with side screens – adjustable in an instant. With their sleek lines and contemporary design, our glass roof verandas provide everything from total privacy to just-right shade on those sunny days.
Ability to Convert into a Stunning Glass Room
The Glass Room Company gives you the best of both worlds, a large glass roof veranda for spending time which can be upgraded to a full glass room. When needed, our glass roof veranda can easily be converted into a crystal clear glass room complete with sliding doors.
Integrated Lighting Options
We have designed our glass roof veranda to help you enjoy the natural beauty of your garden to its fullest. We include lighting options to ensure your veranda addition will provide an enjoyable, year-round retreat for you and your family.
Our proprietary, integrated roof lights are designed to be functional and built to last. They have a weather-rated design and LED light fixtures for maximum efficiency, which allows us to offer them at a great price..
10 Year Framework Warranty Included
We have a 10 Year Glass Roof Warrant that includes the framework, which gives our customers peace of mind that their investment is covered for the future. If you want a long lasting, secure, and strong glass roof veranda, this is it.
Full 3D Visualisation
If you're considering installing a glass roof veranda in your home, it's important to visualise how the space will look before committing to it. A 3D rendering of the space can help homeowners with this decision-making process.
Our 3D visualisation is an interactive computer graphics that allows people to see and navigate around a virtual environment from different angles. It provides detailed information about the size and shape of a proposed structure, along with its height relative to ground level.
This type of service is great for those who are looking for more than just some sketches or drawings on paper – they want something that's realistic but also functional!
Each of our trademarked glass roof verandas are designed to enhance indoor-outdoor transitions and help you make the most of your outdoor living space with beauty, utility and durability.
What are the benefits of Glass Roof Veranda
Here are some benefits of adding a glass roof veranda to your home…
Increases the space in your home
Create more space to entertain with flexible, customisable glass roof verandas. Forget the constraints of indoors. Whether you want to use it as a space to entertain, a play space for the kids, or just an extra space in your home, glass roof verandas increase your living space while maximising natural light and creating that all-important sense of space.
Let in more natural light than a solid roof veranda
A glass roof veranda allows a house to feel more at one with the outdoors. They are a great option for balcony/patio areas. It can let in more sunlight and fresh air, which means you feel happier and healthier. It can also be a more economical option, compared to a solid roof veranda.
They are also less likely to leak because they have no joints that can be affected by strong winds.
Make your house a more beautiful place to be
Think of all the people who will see your beautiful house from outside. Think of how much better it makes your house look, and ask yourself if you'd like to live there?
Install a glass roof veranda and turn your house into a more beautiful place to be.
Glass-roof verandas reflect the beauty of the surrounding countryside and allow you to view the beautiful landscape from all angles. This not only beautifies your whole house, but also enhances your life.
Adds a touch of class to your property and increases the resale value
Installing a glass roof veranda will enhance your home and add value when you sell. It is an investment in the future of your property. This can also add a contemporary feel to your home which makes it more attractive and less of a struggle to sell down the line.
Are easy to design, allowing them to fit in any space
Glass roof verandas are easy to install and don't require major structural changes. The size of your glass roof veranda can be designed to suit your home. They are also light and easy to install, allowing them to fit in any space.
Most people believe that in order to create an outdoor living space they have to invest huge amounts of money but this is not always the case. A lot of the time all it takes is some inspiration and a few small changes such as adding a glass roof veranda in order to give your outdoor space a modern touch.
Call us now on 0800 009 6245 to arrange an appointment for a free no obligation quotation.
How much is our Glass Roof Veranda?
All of our glass verandas are custom-made to meet your specific requirements, so there is no fixed price for veranda installation. In order to get you a reasonable estimate, our certified surveyor will come to your home to take measurements. This will help us create a quote that is exclusive to you.
The survey is completely free, and it will provide our team with the details they need to create a template and provide you with a no-obligation quote.
Why Should you hire us for your Glass Roof Veranda Installation?
At The Glass Room Company, we take care to ensure that no expense is spared when it comes to your safety and comfort. Rest assured that each of our custom designed glass roof verandas will be a premium addition to your home.
All of our glass roof verandas are constructed from high quality tempered glass, powder-coated aluminium framework with integrated rainwater guttering and downpipes.
Our unique approach means we can offer a bespoke design consultancy service that will provide you with the right solution.
We do not believe in wasting our time and your money, when we give you a quote it, is guaranteed in writing. Call for a quote today. Here is a testimony from one of our happy customer
"I was fortunate to have The Glass Room Company fit a glass roof veranda to my conservatory at the end of last year. I would highly recommend their services. From start to finish, they were reliable and very professional. They also completed the work on time and within budget. I'm really pleased with the results and it makes our conservatory more than double in size." ~ Annette Johnson
Ready to maximize your outdoor living space with a glass roof veranda from us?
The Glass Room Company is an innovative home improvement and outdoor living company. We offer custom made glass roof verandas to make your patio or garden a delightful and functional place.
Our expert team works to design the perfect outdoor room for every home and lifestyle.
Book a free survey with us today by filling our quick enquiry form or request a call me back through 0800 009 6245. We look forward to hearing from you.
FAQs
How can you protect my home on the day of installation?
Your home is precious to us. If you're thinking about having a new glass roof veranda installed, you want it to be done right. Our expertly crafted products, and experienced installation team ensure the finest craftsmanship, and unmatched quality. The installers will arrive at the scheduled time and place. They will set up staging around your home to protect from damage before they begin installation. You can rest easy knowing our experts at Glass Room Company have it covered. There are no harsh fumes released during the installation of a glass roof, and you won't be bothered by any noise. The whole team is used to working anywhere from hospitals and schools, to private residences. Our trained installers will make sure your home is protected by covering your floor and/or furniture before the job begins. We'll work with your insurance company and local authorities to ensure your home remains protected at all times during the installation process. Rigorous weather protection plan is established. This ensures that your property is safe and secure during the installation process.
What's the difference between veranda and pergola?
A veranda is attached to the house and is covered by a roof - a pergola isn't. Verandas are generally open at the sides, whereas pergolas have solid sides or crossbeams with latticework supporting the vines.
Are glass verandas good?
A sturdy glass roof veranda provides an impressive look to add aesthetic value and functionality to open-air areas.
Does a veranda add value?
A veranda adds value to any home, as many homeowners have discovered. Even if you aren't planning a sale right now, adding a veranda can make the most of your space and create a new living area for your enjoyment.
Do you need planning permission for a glass roof veranda?
There has been a lot of confusion about whether installing a glass roof veranda on your home requires planning permission. It's important to point out here that you do not need planning permission to install a fixed glass roof veranda, which is attached directly to the exterior wall of your home. All you need to do is ensure the dimensions are within the maximum limit of what can be classified as 'permitted development.