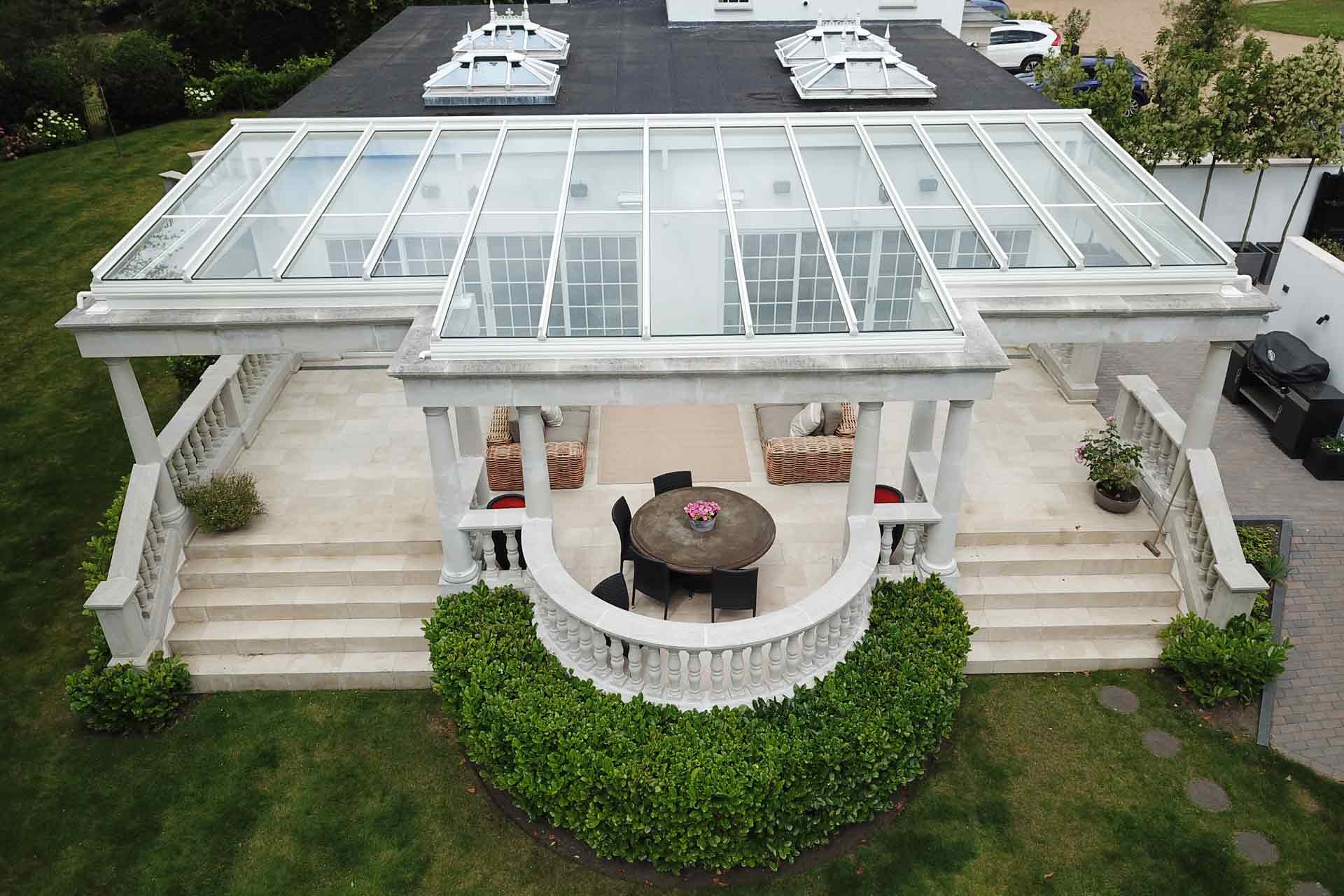 How much does a glass veranda cost?
Our range of glass verandas is made to measure giving you the benefit of a bespoke design that is tailored to both your home and garden. Our verandas are available in a variety of styles and configurations to suit your requirements. The quality of our customer service, attention to detail, and veranda build quality help us be leaders in the market for repeat sales, word-of-mouth referrals, and the number of veranda installations in the South of England.
Because each veranda design is tailored to the specific needs of the individual client, it is difficult to give an estimate on the price of our verandas without first conducting an on-site assessment of the property.
Therefore, to help us design a veranda that is tailored to your home's needs, our professional surveyors will visit your home to perform a free survey and take measurements that meet your specifications. Once the property survey is complete, our highly trained staff will provide you with a no-obligation quote and the necessary details required to begin the project and see it through completion.
Our prices are very competitive and usually start at about £7,000.00. We pride ourselves on being exceptionally helpful all the way from free estimates right through to installation, service, and help on maintenance.
Give us a call on 0800 009 6245 to have a chat about the design options and free property survey or fill the quick enquiry form below and we'll get back to you as soon as possible.
Delivering the exceptional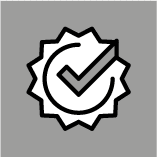 Outstanding service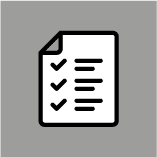 10 Year Guarantee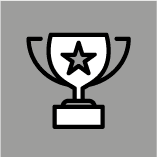 European Based Products
Do Glass Verandas Add Value?
Homeowners typically underestimate the impact glass verandas have on both property resale value and outdoor living comfort. Uniquely formed panels become attractive additions to your outdoor living space as they display different aspects of your property including landscaping.
All verandas will increase property value and resale value but the true reason for installing a glass veranda is to create an outdoor space where you can enjoy all of the benefits of the climate, protected from the elements, and with easy access to your home. The unique feature of a glass veranda is that it will add aesthetic value to your home and enhance the appearance of your property.
What are the factors that affect the price of a glass veranda?
A modern glass veranda is a perfect addition to any home. Whether you are looking for a place to enjoy the weather or want an outdoor office, a spacious glass living space offers different options. It's a beautiful solution to create a relaxation spot in the front or back garden and to have a view of everything going on outside.
It's a beautiful solution to create a relaxation spot in the garden and to have a view of everything going on outside. That said, one of the common questions our customers ask is "What are the factors that affect the price of our verandas?" It is important to point out that these elegant additions can range from about £7,000 to hundreds of thousands. This is because there are a number of considerations that must be taken into account when planning a glass veranda and these factors will affect the final cost.
The Glass Room Company offers bespoke verandas and roof extensions, using high-quality materials, modern design, and craftsmanship and to a large extent, the price of these services is affected by the following factors: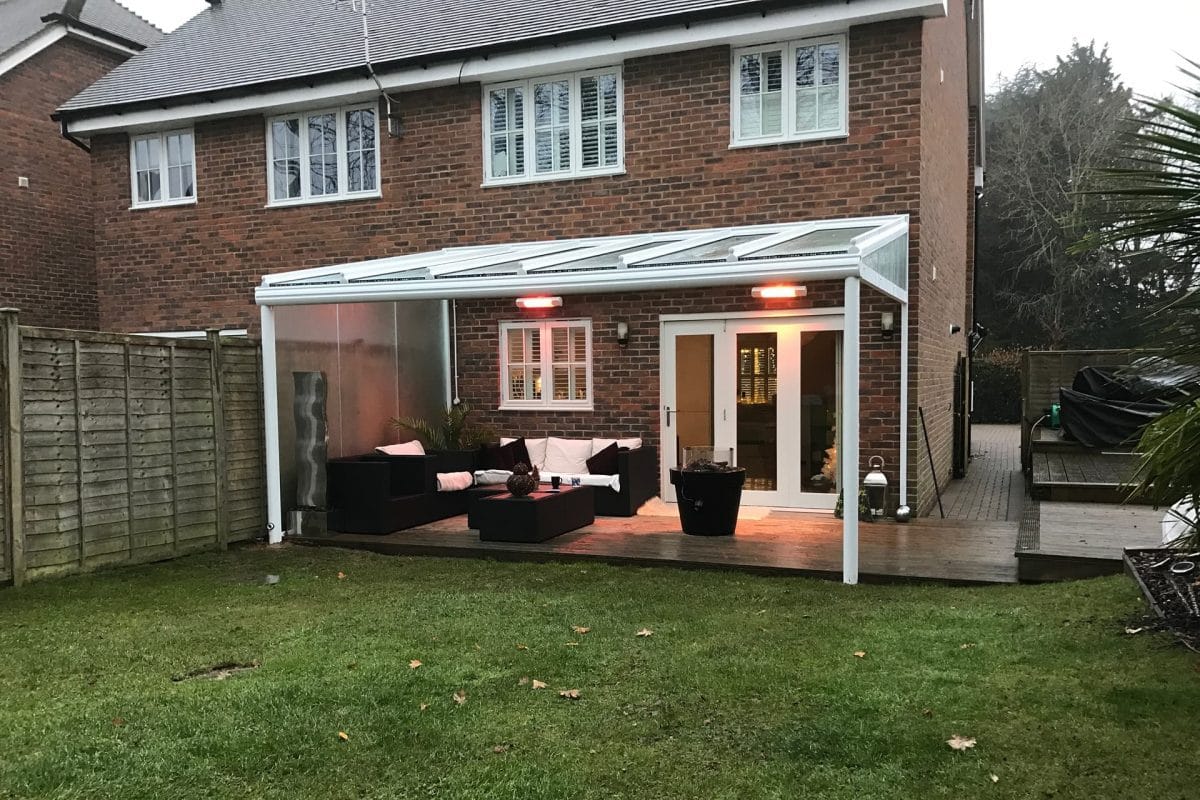 Quality of the material used for construction
The Glass Room Company offers a bespoke service that will be unique to your requirements. Maintaining our reputation of quality, the single most important factor is the quality of the material used for construction. Working with some of the best in the business we design and manufacture your veranda from strong, impact-resistant materials that will not only perform in all weather conditions but are safe for your family and pets to enjoy their natural environment whilst keeping maintenance to a minimum.
We use only powder-coated aluminium for our veranda frames and a wide range of top-quality glasses. These materials are produced by our partners in Germany. Because we want our customers to have only the very best, we tend to work with only premium materials.
Size of the Veranda
Another crucial factor that influences the cost of your veranda is the size of the veranda being constructed. Most homeowners usually want their new space to be big enough for at least a loveseat and table and chairs for dining. Others want a structure that can wrap around the sides of their house.
Also, consider any other needs you may have when designing your new space, such as storage space or an area to place play equipment for children. Ultimately, the bigger and more complex your veranda choice is, the more expensive it will be.
Additional Features Being Added
The flexibility of a veranda design, compared to other types of outdoor extensions is why many homeowners go for it. When you order a veranda, you can choose from a myriad of features and add-ons so that you end up with the space that is perfect for you.
Features like heating options to maintain a comfortable temperature all year round, LED lighting, and a wide range of alfresco living accessories can make your veranda the ultimate outdoor experience.
When it comes to choosing a veranda, there are many features you can add. The more features, the higher the installation price.
Your Location
Your location or the address where you want to install a veranda plays an important role in determining the cost.
It's no secret that the cost of a veranda in London can be significantly higher than that in other parts of the UK, especially places like Surrey, Hampshire, Sussex, and other parts of the southeast. While contractors try to keep our prices as reasonable as possible, it is also important to factor that cost of moving materials, cost of labour, and other factors are higher in big cities than they are in smaller cities.
The Condition of the House
The infrastructure that is available can also make a big difference in the cost. For instance, if a house has been built recently then there would be no need to install any new supports for your veranda since it already has them. The same cannot be said for older houses that may not have sufficient supports for installing the veranda on its own. An architect should look at it before deciding on costs and what has to be done to make installing the veranda safe.
Building Permits and Regulations
Depending on the region, this sort of project can be subject to such laws and stipulations.
Before you may instal a structure to your house in certain cases, you must obtain planning permission or project approval. Establish what is applicable in your area. In fact, prior to construction, it is important that you understand the local laws that apply to your project, as this can affect your overall budget.
As you can see, there are a few factors to consider when planning to install a veranda. Don't let these put you off though. The quickest way to get an actual estimate is to get in touch with us at The Glass Room Company, so we can come and do a live survey of your property. This will give us all the information we need to create a custom quote just for you.
If you would like more detailed information about our products or would like to speak with us in person please contact us by telephone on 0800 009 6245 or fill the quick enquiry form below to request a callback.
Should you install a veranda yourself or Hire a Professional?
For a lot of people, the idea of installing their own veranda is an exciting prospect. However, there are a lot of things that have to be considered before you decide to go ahead with this process. Do you have the necessary experience and skills to do it yourself?
The complexity of veranda installation means that it is wiser to hire a professional. Qualified and reliable professionals can provide you with more than just a veranda – they will install the entire structure for you with minimal fuss and hassle. Not only will it look professionally done and beautiful, but you can count on it to last for longer than if you do it yourself because you are trying to save a few bucks.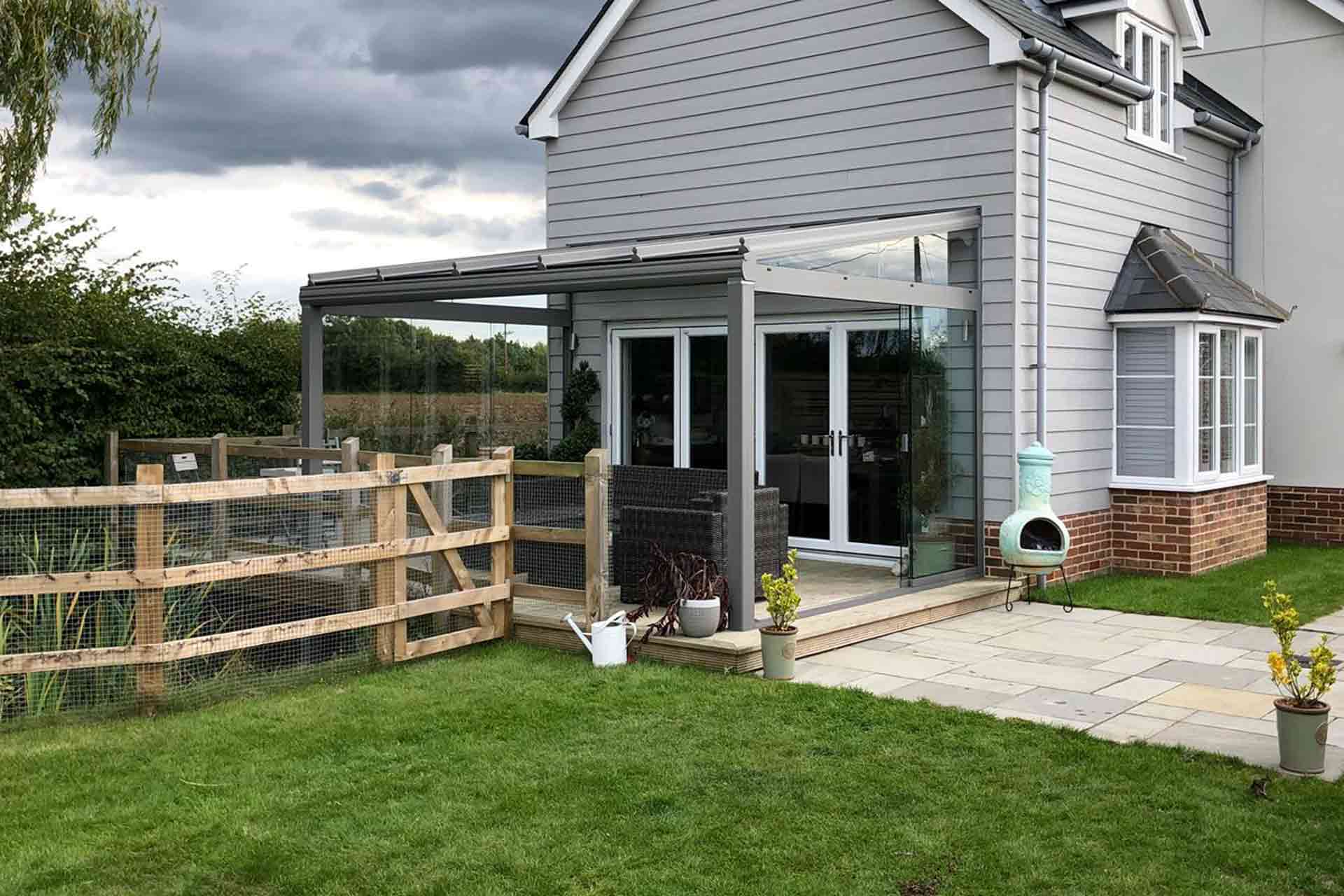 By hiring the Glass Room Company with our professional contractors, you can avoid stress and unrepairable errors and take advantage of the 10-year guarantee on our installations and our great customer service and support.
The Glass Room Company provides homeowners with stylish, functional, one-of-a-kind glass verandas. When you choose to work with us, we eliminate the challenges and stress of having to install the veranda yourself. All of our services, from design and engineering to installation and servicing, are reasonably priced and provided by our team of professionals with over 30 years of combined experience in the field.
We will do everything from selecting the glass that best compliments your home, to offering a design and installation service for seamless integration into your home.
How to get a quote and site survey
The Glass Room Company can offer you a professional and reliable glass veranda supply, installation, and fitting service throughout the UK at very competitive prices. We provide our customers with friendly, efficient service during the quotation and estimating process. We work closely with our clients to ensure the right glass products are provided for their requirements based on their budget, offering a wide choice of different glass options from feature leaded lights to toughened safety glass for domestic and commercial properties.
Since quotes can only be provided after an on-site survey has been conducted to assess the necessary materials needed to bring the project to completion, the Glass Room Company offers free property surveys to prospective clients to help this process.
To get a quote or book a free site survey, simply call us on 0800 009 6245 to speak to our customer service representative or fill the quick enquiry form below to book the site survey or request a callback.
Our Glass veranda calculator
If you're looking to create a more open space in your home by creating a new veranda or conservatory, we've made it even easier with our cost calculator. Simply choose your preferred frame material and door style, enter the dimensions of your space and press calculate to find out what your options are, allowing you to make an informed decision.
The cost calculator will give you a ballpark estimate of how much your veranda would cost to install.
Please note that this is only for informational purposes and does not take the place of a site survey and actual quote. Results of the cost calculator can be off by hundreds or thousands of pounds.
To get the best estimate for your project, please use the form below to request a free site survey, which will be followed by a firm quote.
Ready to take charge of your outdoor space?
Imagine your friends and family around you on your beautiful new veranda. It's relaxing, easy and a great way to make the most of your space. You won't need to leave your property to find peace and quiet, or to enjoy nature – you'll always be able to find those things in your own garden. And with our range of hundreds of designs, we're sure there'll be something that will suit both your lifestyle and your property.
With over 15 years' experience in the industry we pride ourselves on excellent customer service before, during and after installation. Start your journey today by requesting a free no obligation site survey from one of our experienced consultants.
Use the form below to get started or call 0800 009 6245 to speak to one of our experts in person. We look forward to hearing from you.
FAQs
How long will the Veranda last?
This is a great question. If properly cared for, our aluminum veranda will last for decades. It's an excellent investment that will get better as the years go by. With its durable aluminum frame, tempered safety glass, and technically advanced slimline panels, our veranda is designed to last and will withstand extreme conditions for years. Our aluminum frame is made from high-quality components and is fully assembled. The glass veranda is covered by a 10-year limited warranty against corrosion from the elements.
Can I buy a ready-made veranda?
No. Our verandas are made to measure. We only manufacture our custom products in-house. We specialise in designing and installing for private customers where a unique design approach can be applied. Our design system facilitates the creation of verandas from scratch, which is why the vast majority of our projects are tailor-made.
We accept cash and all other major payment systems
We accept cash and all other major payment systems, including Paypal, Visa, MasterCard, etc. All payments are protected by our 128-bit SSL digital certificate and processed in a PCI-compliant environment with data encryption. However, note that we will first have to give you a quote after surveying your property and getting the details we need for your project. Once you agree to our quote, you can choose the payment system that best suits you.
I'd like to order , but can I pay in installments?
In general, the answer is no, due to the fact that we run a premium service. From time to time, however, we do run special promotions where you can earn loyalty point. We don't have anything going on right now though. Please contact our sales team for more information.