What is Glass Veranda?
Glass verandas are an ideal way to connect your indoor and outdoor areas, providing a sheltered and covered area that looks stylish, and can easily and comfortably add fashionable additional space to your house.
A glass veranda blends seamlessly into any style of architecture and can be easily added to existing homes. These spaces are often used for entertaining, hosting family gatherings, and spending time outdoors in the evening hours.
A Glass Veranda has many benefits such as providing protection from the sun and rain while still allowing light to enter into your home. It also provides privacy when needed and allows you to enjoy the great outdoors without being exposed to bugs! Lastly, it will last longer than other types of porches due its durable design and construction.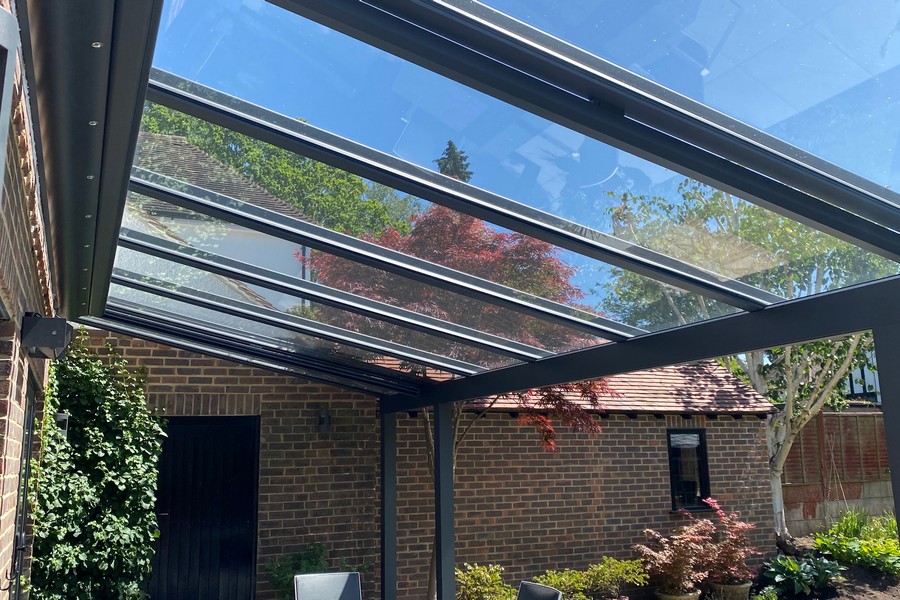 Are you thinking of installing a glass veranda in your home in London or elsewhere in the southeast? You have found the right place to buy. The Glass Room Company is a reputable and reliable glass veranda company.
We will make a beautiful and quality glass veranda for your home with the best quality materials. With many years of experience in the business, we can help customers with all their glass veranda needs. Your satisfaction is our goal! Give us a call on 0800 009 6245 to request a free site survey at your earliest convenience.
Delivering the exceptional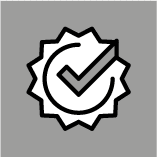 Outstanding service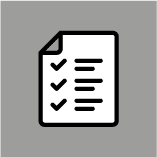 10 Year Guarantee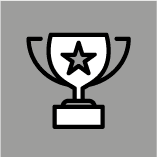 European Based Products
What Can You Expect From Our Glass Verandas?
Our Glass Veranda Products and Services
The Glass Room Company team is made up of professionals with a combined experience of more than 150 years, offering innovative and modern outdoor living design solutions for your home. We offer state-of-the-art glass veranda solutions in a wide range of styles and we never compromise on quality. And because we believe in providing the best customer service, our expert designers are always up to date with all the latest trends in outdoor living solutions.
Get a custom glass veranda for your home or corporation that's functional, open and easy to care for. Your options are endless with our expert craftsmen and designers standing by to customise a glass veranda that's perfect for your design needs. Visit our portfolio page to see samples of our work.
Contemporary and modern design
The Glass Room Company's beautiful glass veranda will add a touch of luxury and style to your home, along with providing you and your family with an extension of the indoor living space.
Our unique style has been crafted using only the finest quality materials, our products are designed to withstand strong climate conditions, and offer a very modern look that is sure to make your property stand out.
Made to measure sizes
Our glass verandas can be designed to meet any specific requirement, from made-to-measure sizes to special features for niche markets. They are lightweight and offer superior performance.
Whether you want to fit a small space, like the balcony of your apartment, or you have a large patio and want to cover it, we are able to make that dream a reality.
Sleek and clean design
​​​​Our glass verandas are designed to add both style and elegance to your home. Our unique design allows for a sleek and modern style, while still adding a considerable amount of extra space to your home.
Ideal for lounging, relaxing, washing up, or as a home-office space, our glass verandas are built to last. With sleek and clean design that complements your property, you will find yourself spending more and more time outside.
Custom colour options
Contemporary veranda designs and bespoke frames are an intrinsic part of the The Glass Room Company products. Each architectural detailing can be chosen from a choice of 100 colours, making it easy to create your own individual look.
Choice of glasses (clear or tinted glass)
The Glass Room Company glass verandas are the intelligent design choice for your side or back garden space. Fully customisable, you can choose from tinted glazing to block the sun's harsh rays, or from clear glazing for an open feel. For durable energy efficient protection, choose Low-E argon glazing.
With many options available, our glass verandas can help you find that perfect look for your home.
Custom glass verandas
Design your glass room or veranda by choosing from a variety of glass shapes and sizes, with multiple glazing options and attractive aluminium frame designs to complete the look.
The Glass Room Company's extensive experience and our duty of care to ensure everything is delivered on time, and you have the perfect design that matches your lifestyle. So many factors come together to make The Glass Room Company your preferred partner for your new glas veranda investment.
Why Choose The Glass Room Company?
Exceptional Service
At The Glass Room Company, we strive to exceed your expectations. We have teams of engineers and installers who work together to deliver the highest level of customer service possible. From initial enquiry to final installation, you'll be supported at every stage by our friendly and knowledgeable team.
Premium Quality
Here at The Glass Room Company, even with all our great features, like an easy-to-operate self-repairing central locking device, modernised look, versatility that allows it to be built on most roof types, and integrated seating with a large table surface… we still take a hard line when it comes to quality standards.
10 Years Guarantee
When you choose The Glass Room Company for your glass room or veranda, not only do you enjoy a wide choice of glazing options, but you also benefit from our ten-year framework guarantee.
This way, you can have the peace of mind to enjoy your investment knowing we have got your back should anything go wrong.
Custom Product and Service
Whether you want to extend your living space or create a contemporary, open-plan kitchen/dining/family room environment, adding a glass veranda over your outdoor space has never been easier.
We'll work with you to create something that adds to your home and meets the demands of your lifestyle.
Excellent Customer Service
The Glass Room Company is committed to excellent customer service. We know that the sale is just the beginning of our relationship with you, so we take pride in making sure that you get exactly what you want.
Our customer service specialists are available by both phone and email 7 days a week to answer any questions you may have regarding our products or services or to help accommodate special needs for your new veranda.
Let us work with you to create the home of your dreams. Call 0800 009 6245 today to get started.
What Are the Benefits of Glass Verandas?
Provides a Relaxing Area
With our glass verandas, you can enjoy the comfort of a private patio in the convenience of your own home. They provide the perfect outdoor area to relax and unwind, and they're much more than just a refreshing place to sit.
Whether you want to enjoy warm summer nights on your own or entertain friends for a barbeque, a glass veranda is a perfect addition.
Lots of Practical Functions
Glass verandas are an enticing addition to any home. Apart from adding value and modern beauty to your home, it comes in handy during the winter and summer months.
No longer do you have to be worried about the weather when you share meals with friends or family under a glass veranda. Its cover protects you against rain and snow during the colder months while allowing you to enjoy the outdoor breeze during the warmer months.
Offer Low Maintenance
A glass veranda is a great addition to your home and the best thing is that it does not require much maintenance. Once you install yours, you no longer have to worry about spending money on it to keep it clean and safe from damages.
It is made out of tough materials like glass and aluminium so you can use a glass cleaner or soap in cleaning it. To clean the surrounding area use a mild soap and rinse it with a hose.
Enhances the Appearance of Your Home
Make a bold architectural statement for your home with glass verandas. Our collection of glass verandas are elegantly designed to accentuate your home and offer incredible views.
Glass verandas add light, elegance, and value to your home. When you want your porch to be part of the interior of the house, glass verandas make it possible. Inside or outside your home, a glass veranda will increase the aesthetic and monetary value of your property.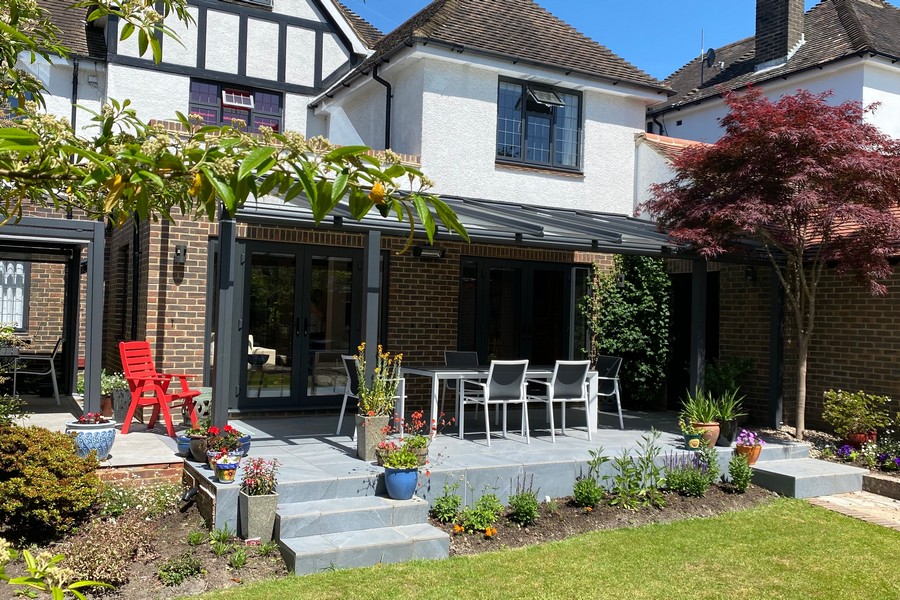 Adds Value to Your Home
Glass verandas are proven to be useful since they are aesthetically pleasing and at the same time adds value to your home. If you want to add value to your home, then this is the best feature you can have in your home.
Our verandas can be made to fit different sizes and come in a multiple of shapes and colours. We can also create one that is designed for your specific needs. Contact The Glass Room Company today, to give your home the beautiful addition of a glass veranda.
What Are the Different Types of Verandas We Design?
Flat Verandas
The flat style veranda is essentially open on all sides and boasts a low slung design with a sloping style to the roof. With this type of veranda, you can take advantage of the space but not have it stick out too much.
Curved Verandas
Curved verandas are designed to add an elegant touch to the facade of your home and continue to work with the curves of your home. They can be built around the side or back of the house or even completely enclose an area to create a private space.
Sunroof Verandas
Bring the outdoors in with Sunroof Verandas. Sunroof verandas, also known as louvre-style verandas, are open-close roofing systems that allow you to control the amount of light and temperature that enter your outdoor space via sliding panels.
Made from weather-resistant materials and designed to withstand the elements, you can add panels of sheer material to the roof that lets light in and provides the perfect sunny spot to enjoy on your porch.
Pergola Verandas
Pergola Verandas are designed to provide shade and shelter. As it doesn't attach to your home, it can be positioned wherever you need it, perhaps next to a pool or above a patio. If you decide to go for this type of veranda, you'll have the choice of building it in any way that you wish.
How Long Will a Glass Veranda Last?
A glass veranda can last as long as you have your home. The glass exterior of your home provides a beautiful, modern finish to any house and is an excellent way of providing extra living space. Our glass verandas are constructed using toughened safety glass and powder-coated aluminium. This means that you can expect your glass veranda to last for a really long time.
How Much Does a Veranda Cost?
The price is determined by the size of your veranda.
Whether you're interested in a personalised design or one of our regular options, our staff will gladly provide you with additional detail.
Simply send us an email using the form below and we will reply within 24 hours to book a site survey so that we can create a quote for your project.
We'll never sell you something that isn't suitable so you can rest assured the finished item will add instant value to your business or home. With clever ideas, and a wide range of styles, colours and options we will work with you to create your dream space.
How Long Does Glass Veranda Installation Take?
The time to install your finished glass veranda will vary, depending on your needs, and the size of your veranda. It can take as long as 4 – 6 weeks to get done perfectly.
Little details make the difference between a good product and a great one. That's why we work to ensure that every detail of Glass Veranda is perfectly crafted and engineered to our exacting standards.
Ready to arrange a quote for your new veranda?
Our Glass Verandas provide greater strength and rigidity, ensuring a lifetime of protection and beauty for your home. Made from high-quality glass, with either toughened or laminated glass options available, each part is chosen to be as lightweight as possible.
Call 0800 009 6245 to speak with one of our friendly customer service team today to discuss your glass veranda needs. We look forward to hearing from you.
FAQs
Are there any size restrictions regarding the veranda size?
All of our verandas are bespoke designs and we offer many different sizes. As a result, there will be no size restrictions for you to worry about as these will be decided by yourself or your architects. During the initial free site survey, you will be able to discuss the amount of space that is needed for your glass veranda with our surveyor in order to plan the best design for you.
Is planning permission required for a glass veranda?
Your planning department should be able to let you know if planning is required and to give advice on how to proceed. However, it is worth bearing in mind that most properties in London and elsewhere in the southeast have permitted development rights so planning permission should not be necessary for a glass veranda.
What is the difference between Gazebo and Veranda?
Gazebos and verandas are both structures, usually roofed, that are an addition to a house or building. The difference between the two is really one of location: Verandas attach to the side or front of a house, normally as an extension of the main living area. Gazebos are freestanding structures in the garden that provide shelter from sun and rain.
What maintenance is required for a veranda?
The veranda should be kept in good condition by cleaning, including the glass panels. The gutters should be kept clean to ensure water does not pool or stand on your veranda, as this will cause rust and deterioration of the aluminium frame.
Are verandas worth the money?
Yes. A veranda offers a creative style to your home and a less expensive way to create more room than expanding the behind of your property. Quality veranda added to the exterior of your home brings much more than just extra living space and can be used to add style and evolve your property.