What is a modern glass veranda?
Modern glass verandas are the perfect way to convert a section of your outdoors into a stylish area where you and your family and friends can spend time without worrying about poor weather. Built with tempered glass and high-quality aluminium, these structures can serve as the gateway between your home and the outdoors.
If you are looking for a sophisticated, stylish look, modern glass verandas are a great option. Our modern glass verandas at The Glass Room Company are available in many different sizes and shapes as well as a multitude of styles and can fulfil your complete needs for a modern building extension. View our portfolio to see samples of projects we have done.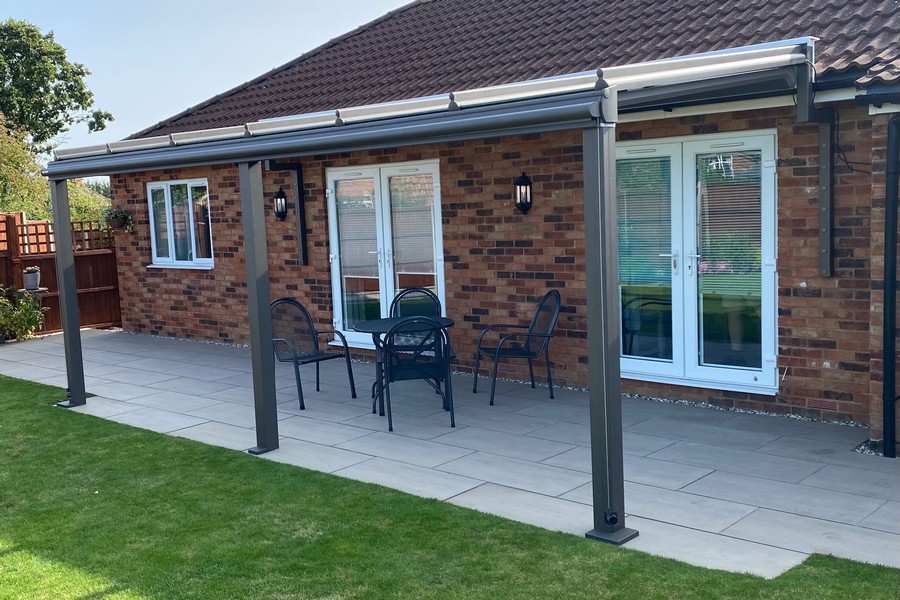 Delivering the exceptional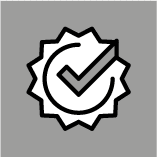 Outstanding service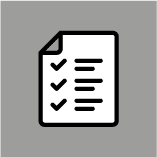 10 Year Guarantee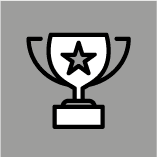 European Based Products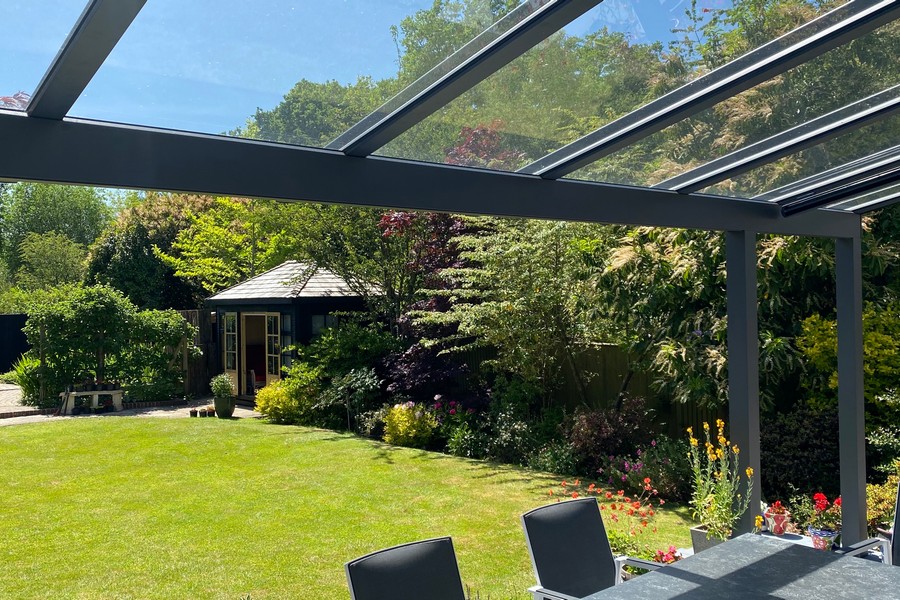 What is the purpose of a modern glass veranda?
The purpose of a modern glass veranda is not just to create a space that will allow you to dine and entertain outside, but to also provide you with another space for relaxing. Essentially, a modern glass veranda is an extension of your indoor living space. It brings your indoor living space outdoors and vice versa.
Why does your home need a modern glass veranda?
Entertainment purposes
Hosting guests or just letting the light and air into your home? Create an outdoor room attached to your living space with a modern glass veranda. A modern glass veranda is a perfect area to entertain and enjoy time with family and friends.
Not only does it provide a light-filled addition to your home, but it can also be used as a covered dining area. In addition to being practical, your guests will be blown away by the view.
A luxurious addition to your home
A modern glass veranda is a luxurious addition to your home. It will elevate the look and feel of your home into something truly special. Most homes in your area are likely decorated with traditional decor, so having this type of addition on your home will make it stand out.
A nice veranda shows that you care about luxury, which is why many celebrities and other wealthy families have them installed. If you are planning to build a new home for yourself, then why not go all the way and have your dream home?
Additional space
It is a fact that most homeowners want more space in their home. In apartments and small homes, a glass veranda gives you additional space to entertain guests or just relax. Windows are everywhere in the world.
They not only bring natural light in, but they also bring an outlook over the outside. You can use glass panelling for your veranda and then lead it into your own kitchen, dining room or living room. This is your own private space that you can enjoy at any time of the day or night.
It is an investment that will be worthwhile for the long term
A modern glass veranda is a worthwhile investment. It will increase the value of your property with the mere look it provides.
When the house is new, the veranda can be used for many purposes and it will improve your living conditions. And when some time passes, the veranda is still valuable; in fact, it could be refurbished into something really extraordinary while also increasing its resale value.
Easy to Maintain
Maintaining your modern glass verandas is easy if you know how to do it right. For instance, many people assume that they need to pressure wash the entire thing ever so often, but that's not necessarily the case. It's easy to wipe down, and you don't need to bother with heavy cleaning every week or so. This can be a massive advantage for people who have busy lives.
Check out our gallery and see what you'll like us to do for you. If you have your own design or concept, we're also looking forward to how we can help you make it a reality. Contact us on 0800 009 6245 to get started today.
What to expect from our modern glass verandas
Long-lasting and high quality
Our modern glass verandas are of high quality and long-lasting. They're built to last and will serve the purpose for which you are erecting it. At the same time, they withstand temperature changes and resist corrosion and UV light damage, thanks to the powder-coated aluminium frames and UV-resistant glass.
The most trendy frame colours
Add a touch of class to your home with our wide range of modern glass verandas. Each veranda is custom made to order with a large selection of colours to choose from, including clear, frosted and smoked glass. Our glass verandas can be installed anywhere on your property and we offer a FREE 10-year warranty for all installations.
Integrated heating and lighting options
If you're after a bit more than just a glass veranda, look no further. We've taken extensive time to ensure we can balance style with function. Our verandas are designed to incorporate both heating and lighting options.
This means that you can enjoy your beautiful veranda space all year round, and control the weather of your outdoor area by adjusting the heating. The different lighting options further enhance the contemporary design of our modern glass verandas.
Stunning design
You've got to admit our stunning glass veranda designs are some of the best you can find in London and the southeast region. When you look at the designs, it is very hard not to fall in love with the sheer elegance and beauty it has.
Our team has a wealth of experience in designing modern glass verandas, which we'll harness to ensure your new veranda is not only beautiful but also functional. We'll design your veranda with the style you desire – from artfully minimal to thoroughly contemporary.
Contemporary shading
One of the things that we believe strongly in is that our clients should be able to enjoy their glass verandas to the fullest. This is why we provide them only with the best range of contemporary shading, to suit their unique tastes as well as complete their patio setting.  Your modern glass veranda choice can come with optional shading that can be opened and closed when you want. This gives you shading on demand.  Have a great design idea or project in mind? Get in touch with us today on 0800 009 6245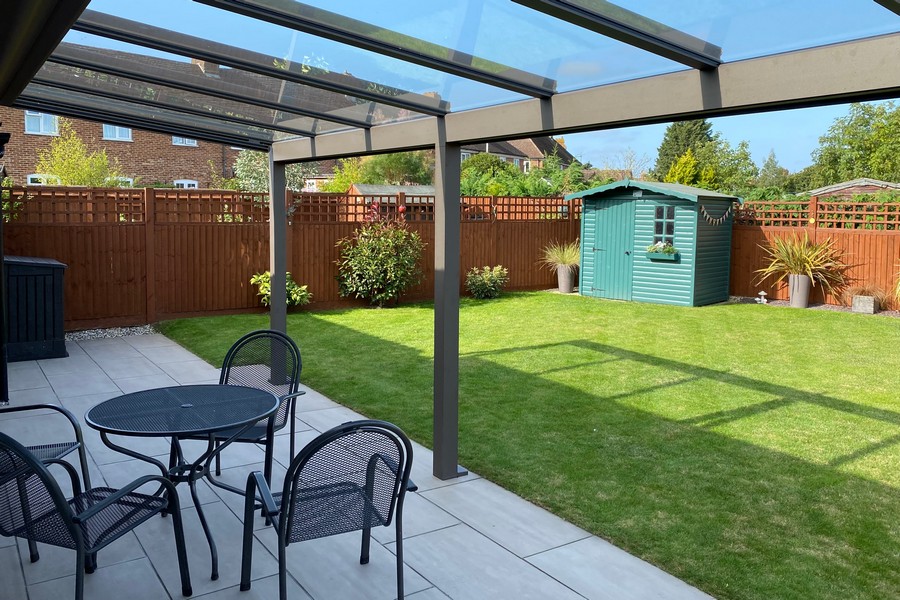 Key features of our modern glass verandas
Full integral drainage system within the structure
When talking about glass verandas there is one thing that isn't mentioned much – drainage. Without it, modern verandas would not be as good or durable as they are today. By integrating a discreet drainage system into the veranda, you enjoy a cleaner property.
First, you will never have to worry about it clogging, second, no water is going to get inside your home.
Rigid aluminium construction
Aluminium is the best choice for veranda frames that will be exposed to the weather. The flexibility of the material does not allow it to become deformed under long-term load and temperature changes. This means a veranda system that can stand the test of time.
Integrated LED lighting
Modern life is all about convenience and more quality time with family.
Glass Room Company's veranda combines contemporary design aesthetics with high quality glass and the industry's most advanced energy efficient LED lighting technology. A perfect addition to dream homes or beautiful secondary living spaces, from pool houses to sunrooms or garages, the veranda allows you to enjoy an outdoor oasis year round while making the most of your real estate investments.
Designed and installed by fully trained experts
Our modern glass verandas are built to order, designed and installed by fully trained experts. From initial site visits and preparations to our team arriving at your home, we're there to support you every step of the way.
We know that a well-designed veranda will be enjoyed for years to come, so we take pride in our work producing stunning outdoor areas that enhance any home.
What are our modern glass roof veranda made of?
Glass
The most important element of our simple glass roof veranda is of course the glass.
You can choose between various types of glass such as laminated glass, tempered glass or acrylic glass. You can also choose between clear and tinted glass for more personalisation options.
Powder-coated aluminium
We use powder-coated aluminum for a quick installation, speedy cleaning, maintenance-free and long-lasting use for many years. Aluminum can be installed in regions where rust is an issue, as it will never rust.
Powder-coated aluminum acts as a frame for the glass. Powder coating technology is applied to improve aluminium's weather resistance, corrosion resistance and overall performance, which ultimately increases our work-life expectancy.
Why choose us?
For over 15 years, The Glass Room Company has been revolutionising the UK glass veranda industry. By treating every design as an opportunity to perfect our designs, we ensure a level of fit and finish that is as uncompromising as our product quality. More reasons why you should choose us when you are looking into modern verandas include:
Ongoing support
We provide 24/7 phone support and an active chat facility in order to respond to our client's requests and complaints. We'll be there for you. For everything from initial implementation to ongoing support, we're here to help.
We believe that the experience our customers have is just as important as how they implement it, and we're here to help them make the most of it.
Our guarantee
We are confident in the quality of our work and materials. We want you to know that any of our custom made products are guaranteed against defects in workmanship or material for 10 years. Some exclusions apply. This guarantee is meant to ensure that we use only top-quality materials and craftsmanship to meet your needs.
Years of experience
A strong company can be judged by the tracks of its successful experience, and we have a team with years of actual projects development experience. Because we make every project a priority, no matter its size, we are confident that we can bring our skills and experience to bear to give you the modern veranda that suits your unique lifestyle.
Bespoke customer service
At the Glass Room Company, we offer seamless and responsive customer service that is always there for you. From the early stages to the end of the completion of your project, our experienced and dedicated staff are able to provide assistance with each step of the way.
Is a modern glass veranda right for me?
There's a reason why verandas have remained popular for over 100 years – they make a home more enjoyable. But you may be wondering whether they are right for your home. Yes, it is right for you. Modern glass verandas are an excellent choice for many homes and many homeowners.
Not just will a glass veranda give you much needed extra space, it can also do a lot for the value of your property.
If you need more information on why a modern glass veranda is a good investment, give us a call on 0800 009 6245 so we can explore the benefits with you.
Request for a FREE quote
If you are looking for a professional company to build your new glass veranda, The Glass Room Company is the right option for you. Our expert team can create an outdoor space you and your family will enjoy for years to come! To get a free, no obligation quote, please call 0800 009 6245. Alternatively, you can use the feedback form below to get in touch.
FAQs
How does a modern glass veranda make my life easy?
A modern glass veranda is an extension of your home. Its functionality is designed for you, the homeowner. This means we make every effort to analyse your lifestyle and personal needs when designing a veranda. Besides, a modern glass veranda provides a comfortable outdoor living space that offers you new ways to entertain your guests. More than just a cool deck with some fancy furniture, a modern glass veranda enables you to enjoy natural light all day long and truly extend your home outdoors.
Can a modern glass veranda be used all year round?
Yes, a modern glass veranda can be used all year round. Its glass roof and optional walls mean that it can be enjoyed during good or bad weather – very useful when the UK weather decides to have one of its temperamental episodes!
How long does a modern glass veranda installation take?
Modern glass veranda installations can typically be installed in 2 - 3 days. However, there are many factors that will influence this such as weather, building specifications, etc. The more complex the project, the more time it will take.
Can I install or fix a modem glass veranda myself?
This is a difficult question to answer because it is one of those "it depends" scenarios. It is very likely that you are capable of performing the installation or repair yourself, but as with any project, there are some factors that may affect your ability to complete the job successfully. It is complicated to do and you may end up putting in a bad piece. You should hire someone who has experience with this type of project and who can safely handle the components when they install it.
Do I need planning permissions for modern glass verandas?
Glass extensions and patio covers do not always require planning permission. If you wish to discuss additional details in London and the southeast region about planning permission for your Veranda, please contact your local council authority for advice.